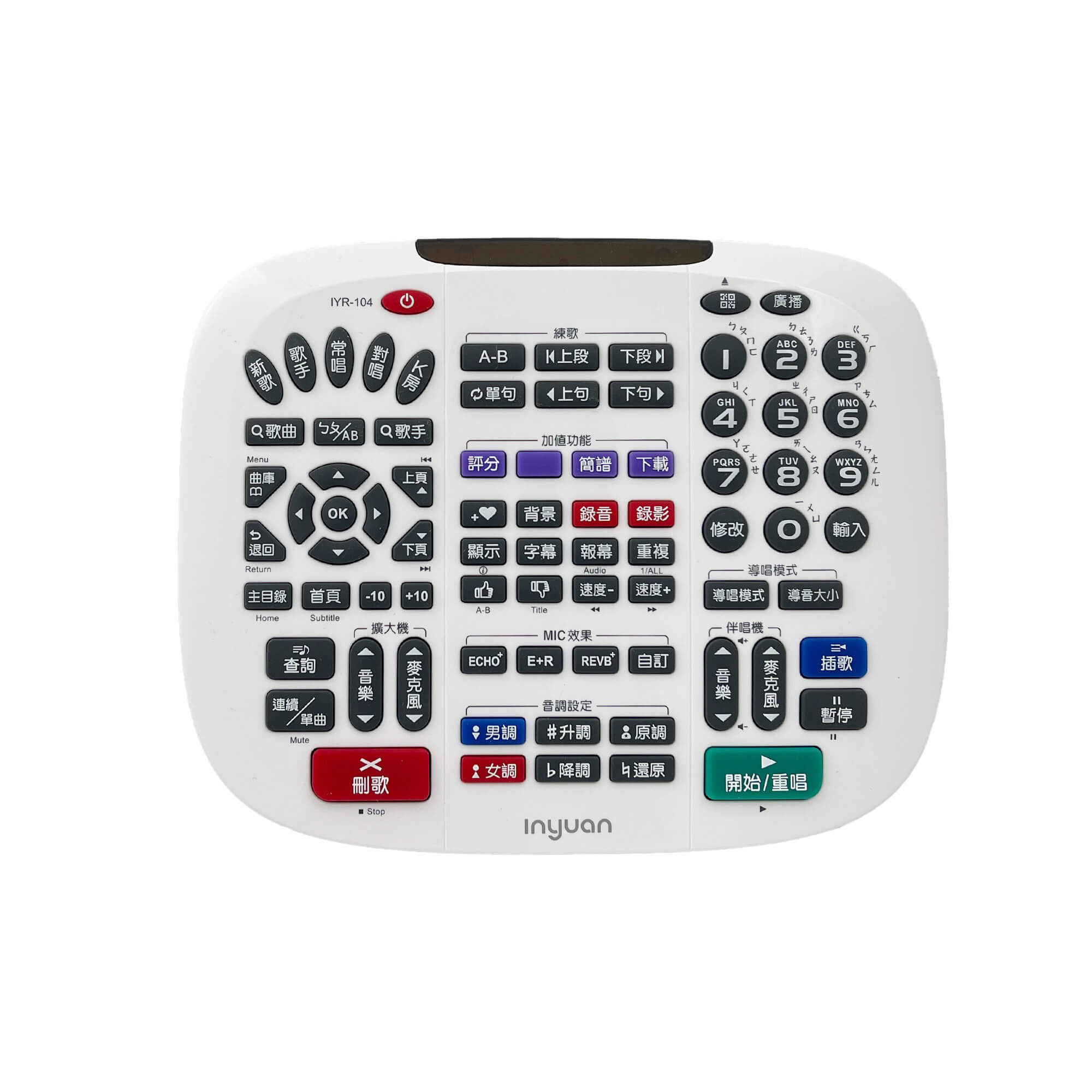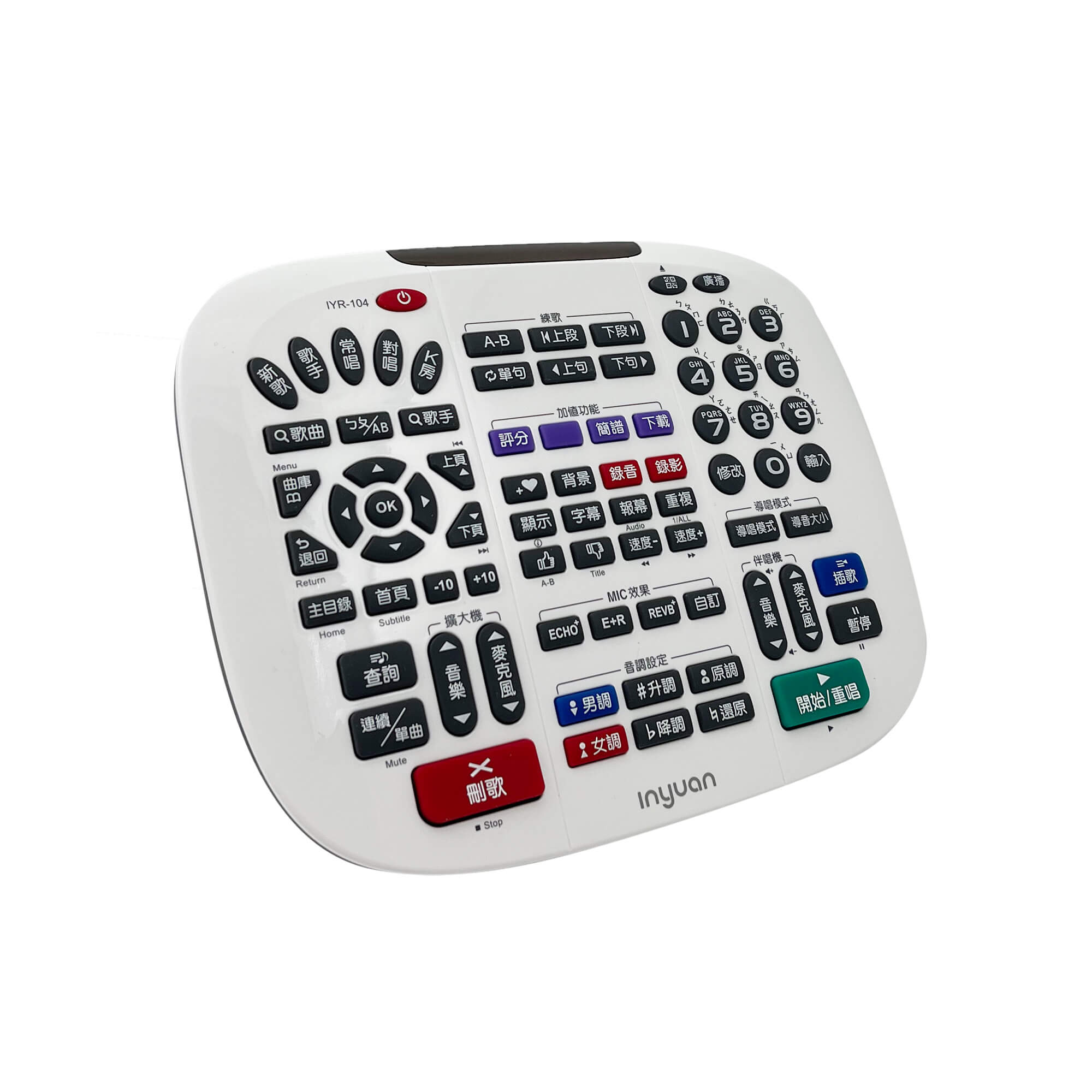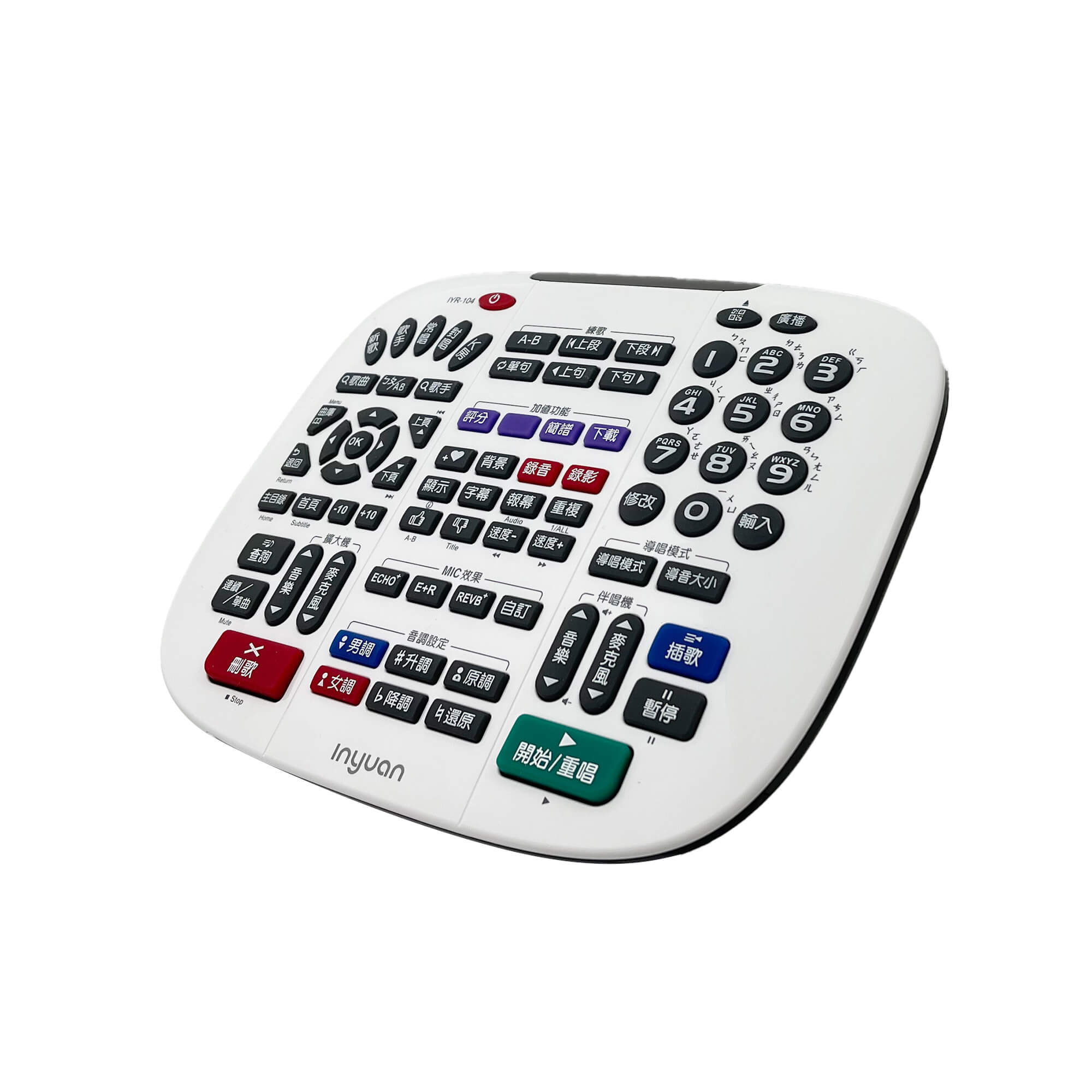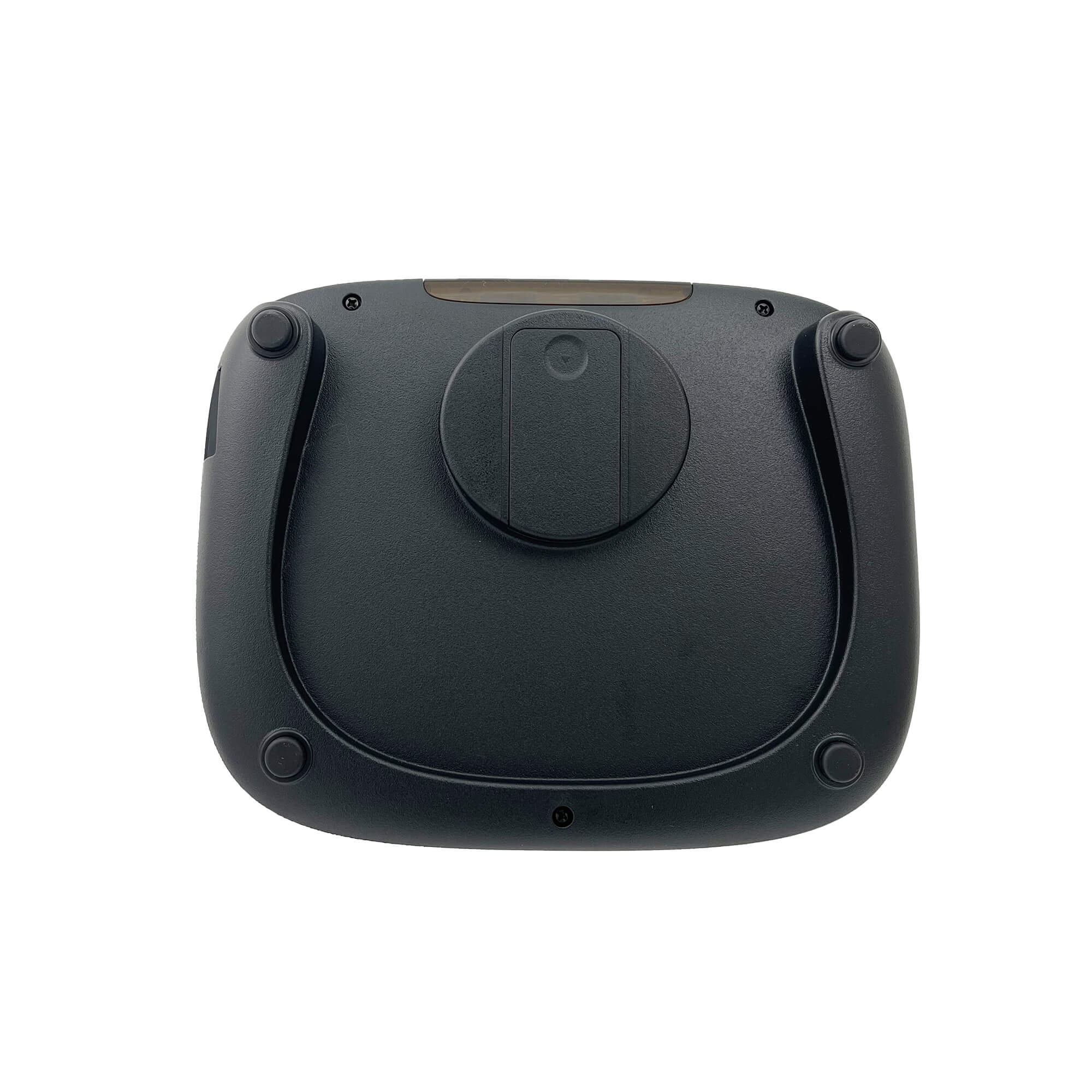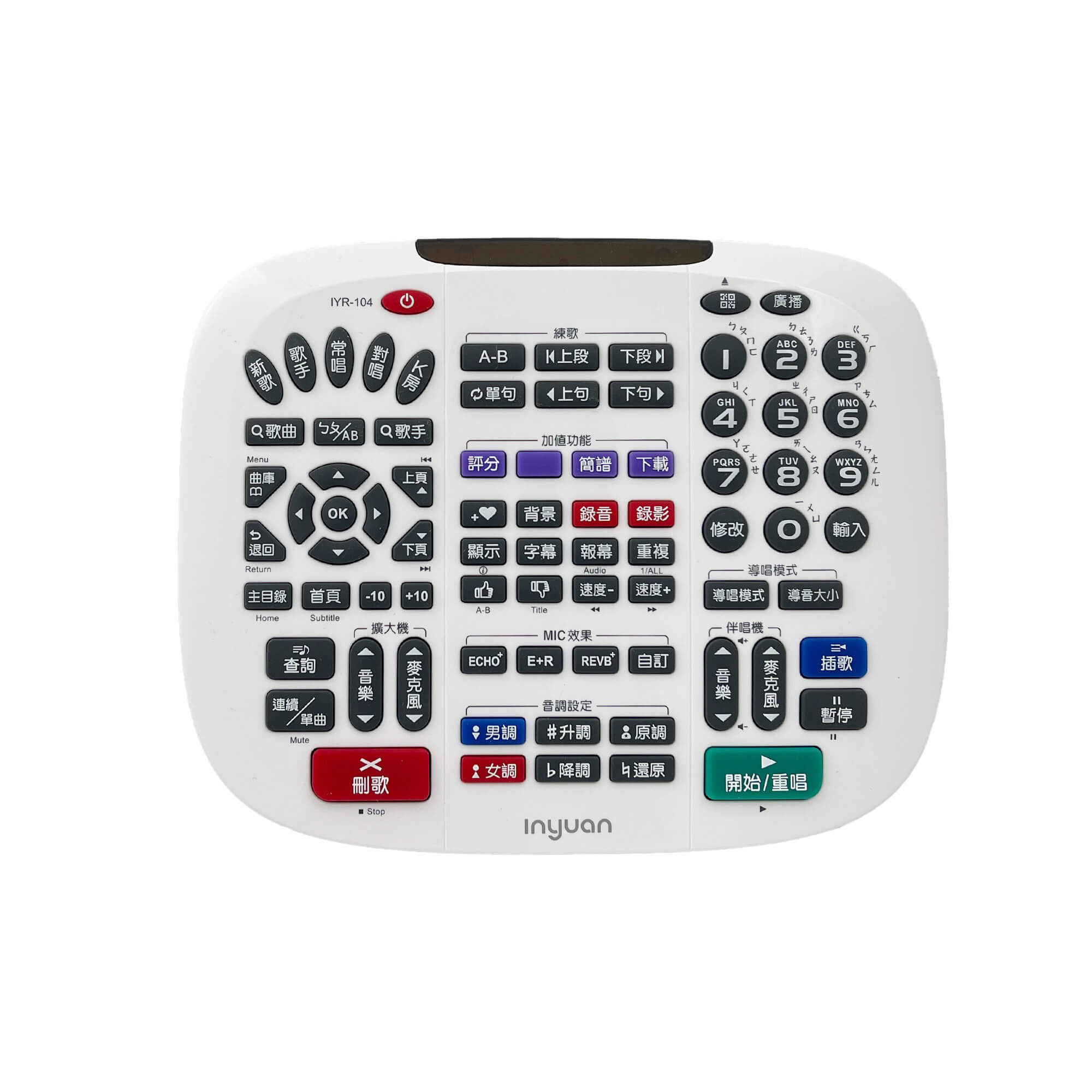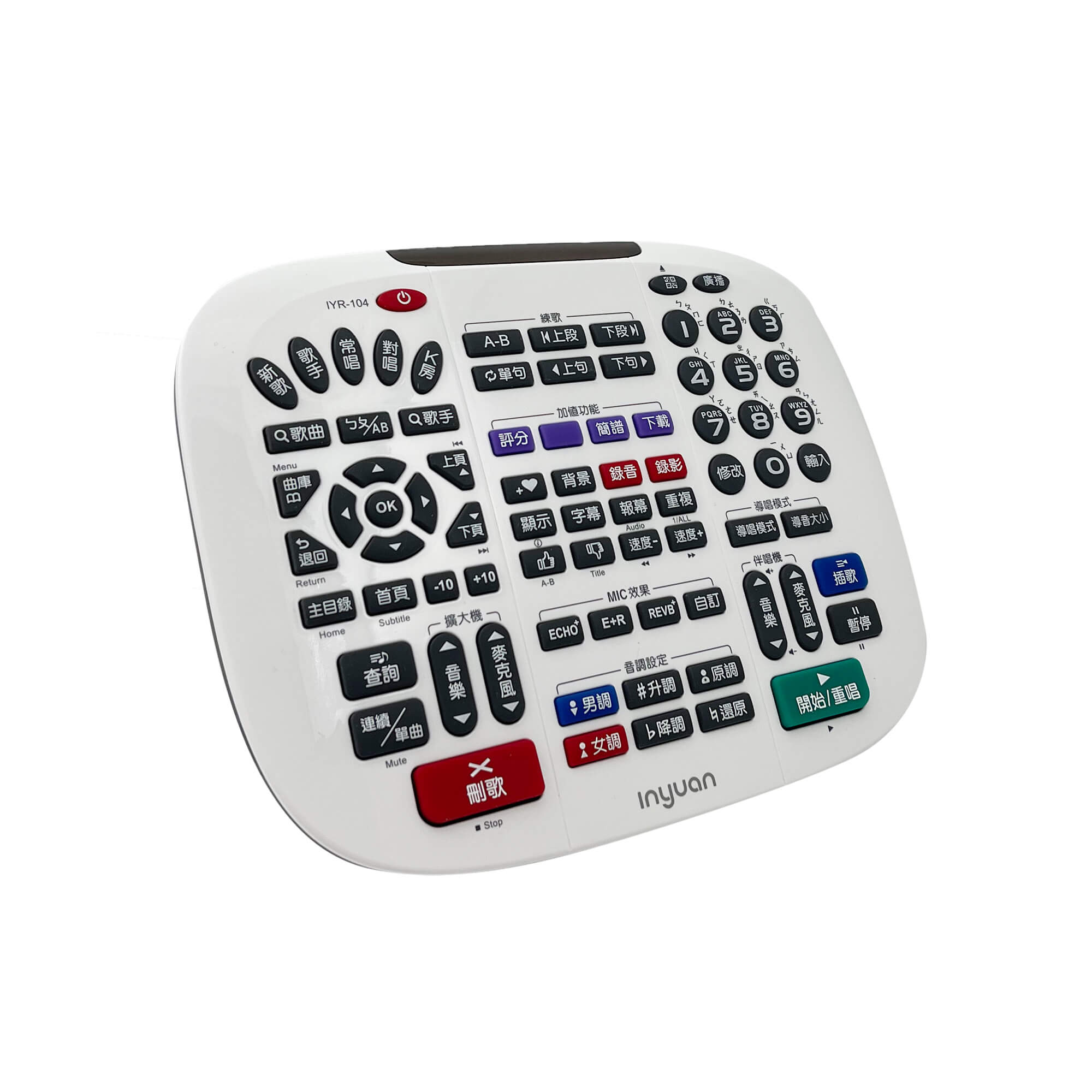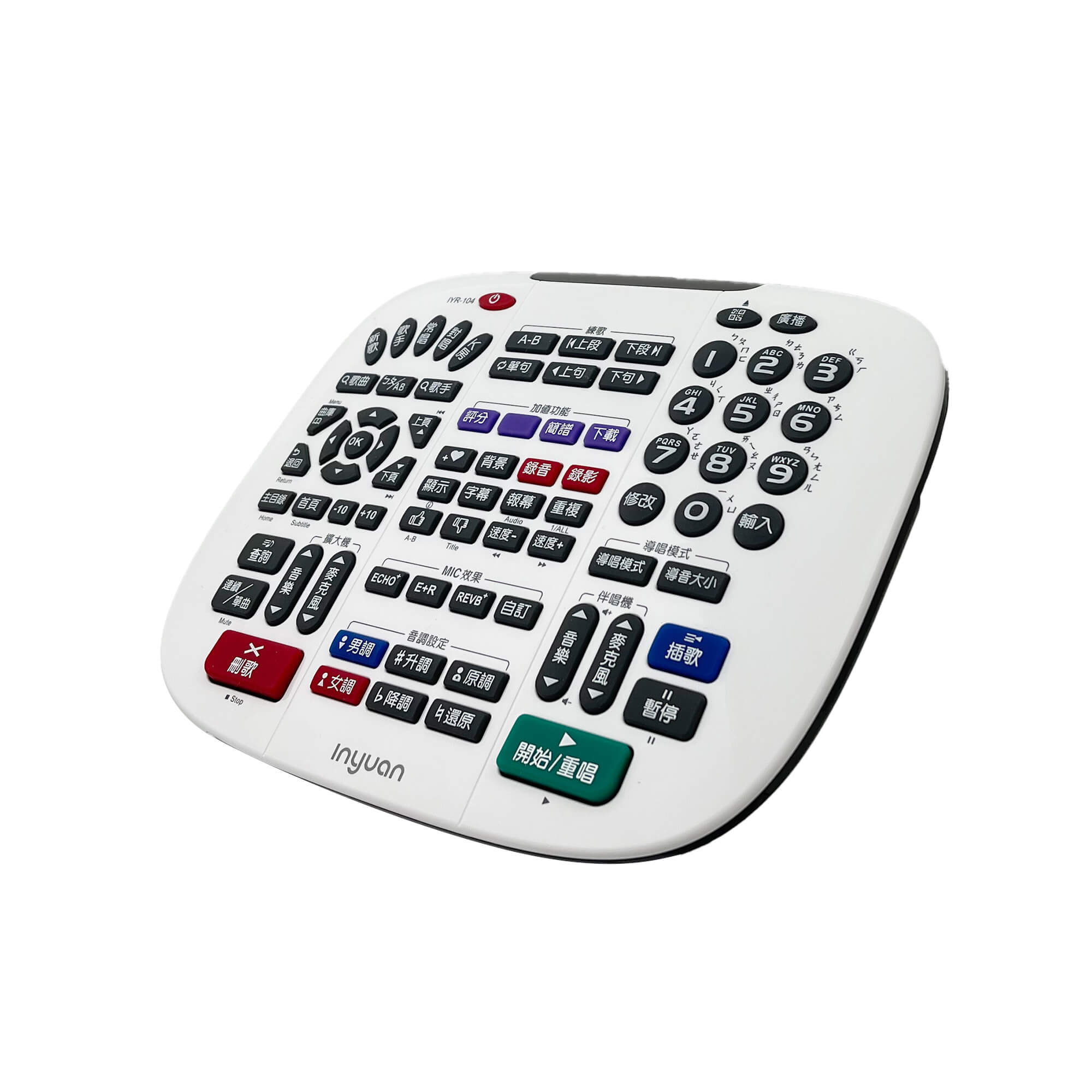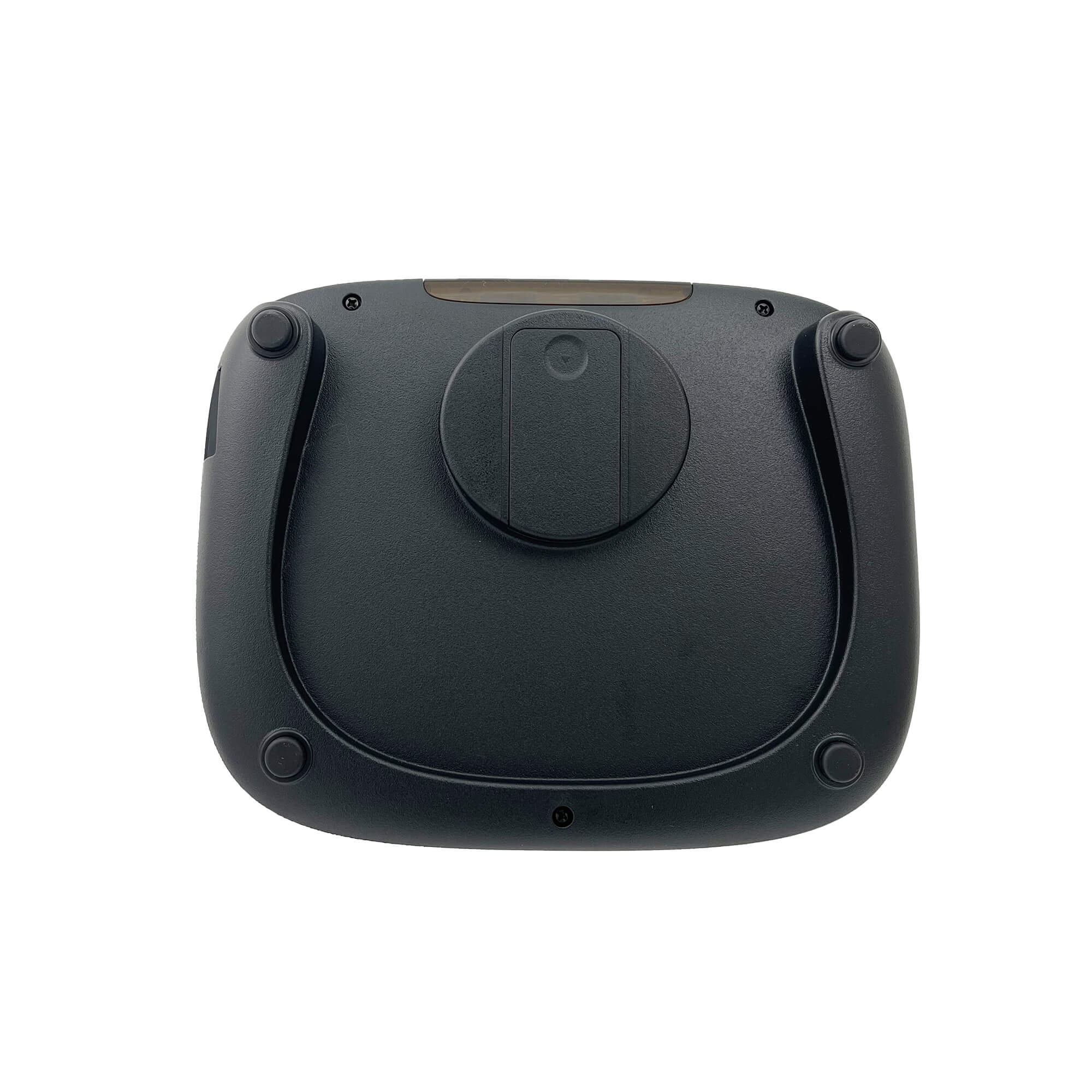 Keyboard Remote Control IYR-104
Applicable models: All models (excluding VCD and DVD).
Ergonomic design, large buttons and multiple grip options.
Dimensions: W231 x H184 x D44 mm
Weight: 128g
Surpasses Japanese and Korean KTV commercial remote controllers,
with larger and clearer buttons for easy and precise operation.
Easy to grip and operate from any direction, with clear functional classification.
Dual-use: wired and wireless.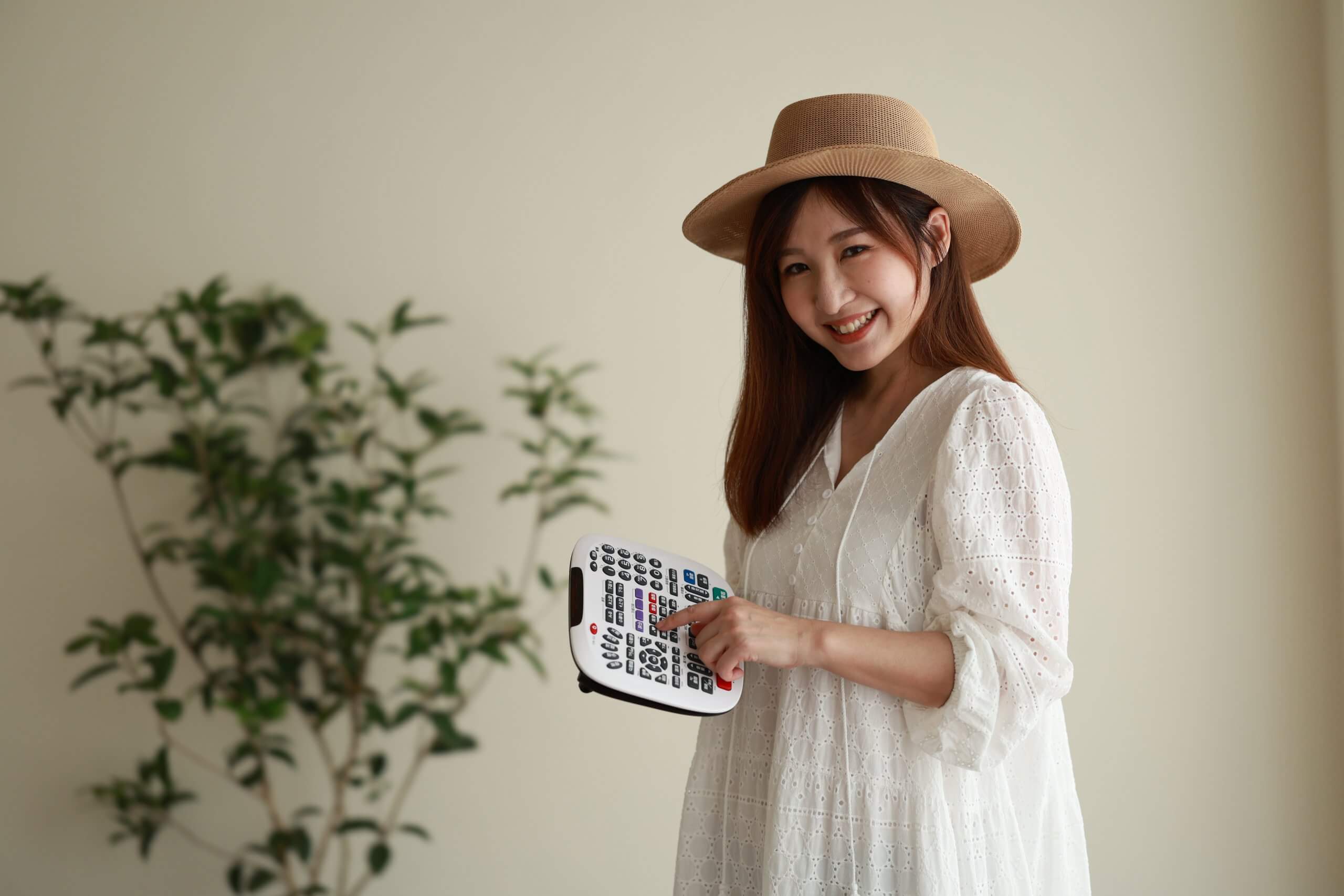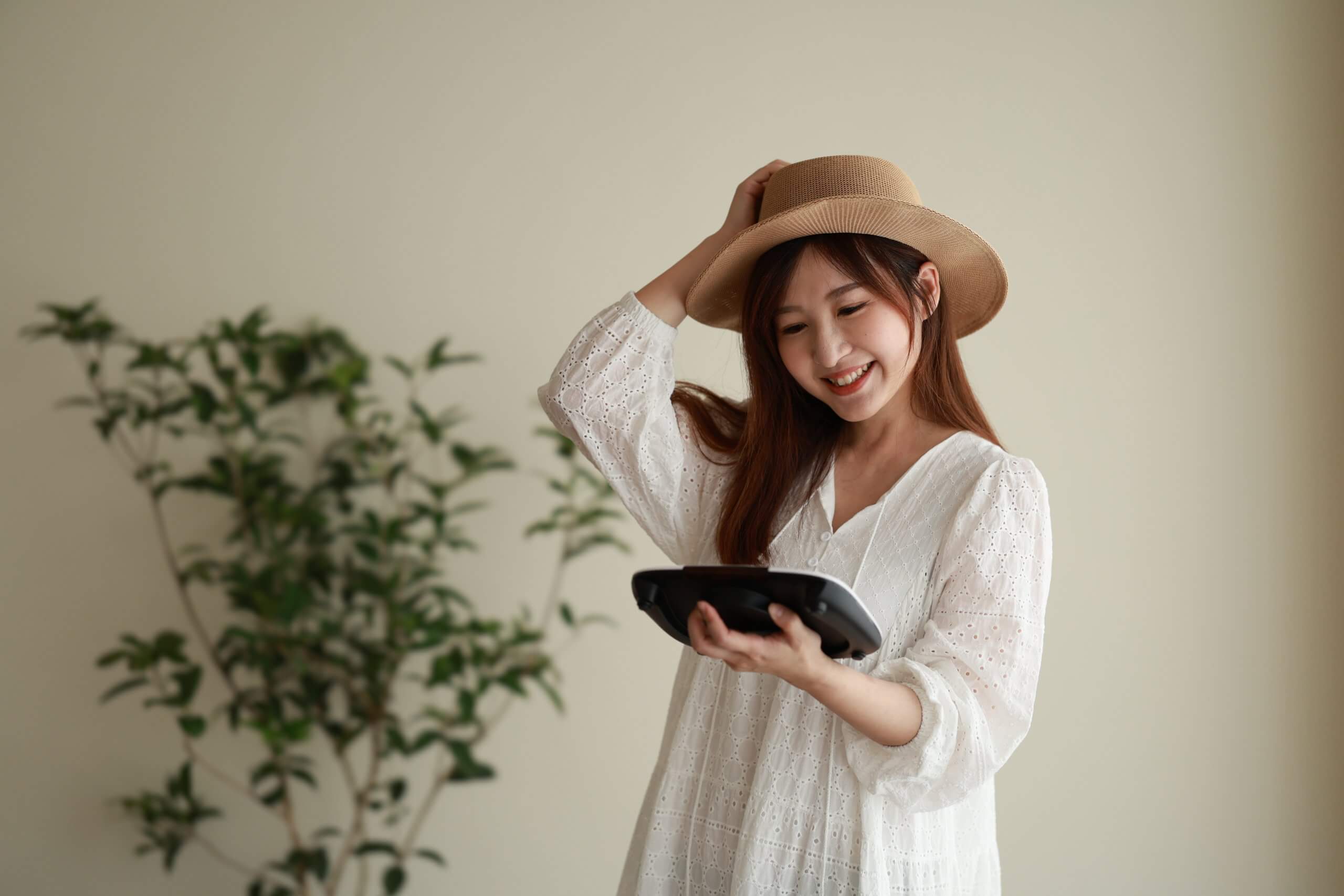 Mode 1: N2, N, I, M, S, P, BD, B, E series.
Mode 2: Galaxy series, Solar system series, Music Station (KD, IY3100), Diamond, Gemini series, Dragon King series.
Mode 3: Black Cyclone, Starry Sky, Music Station (LD, IY3000), Uranus series.