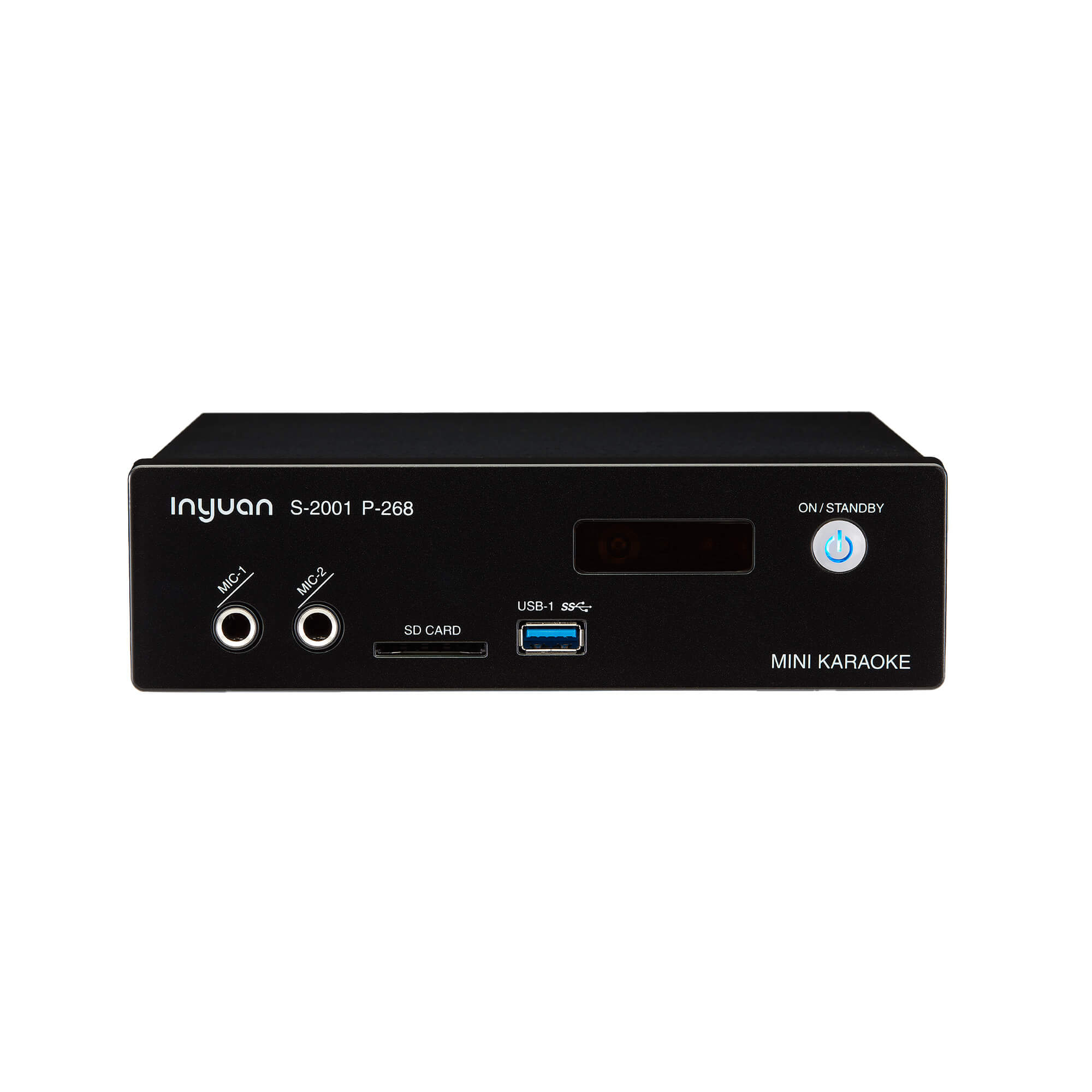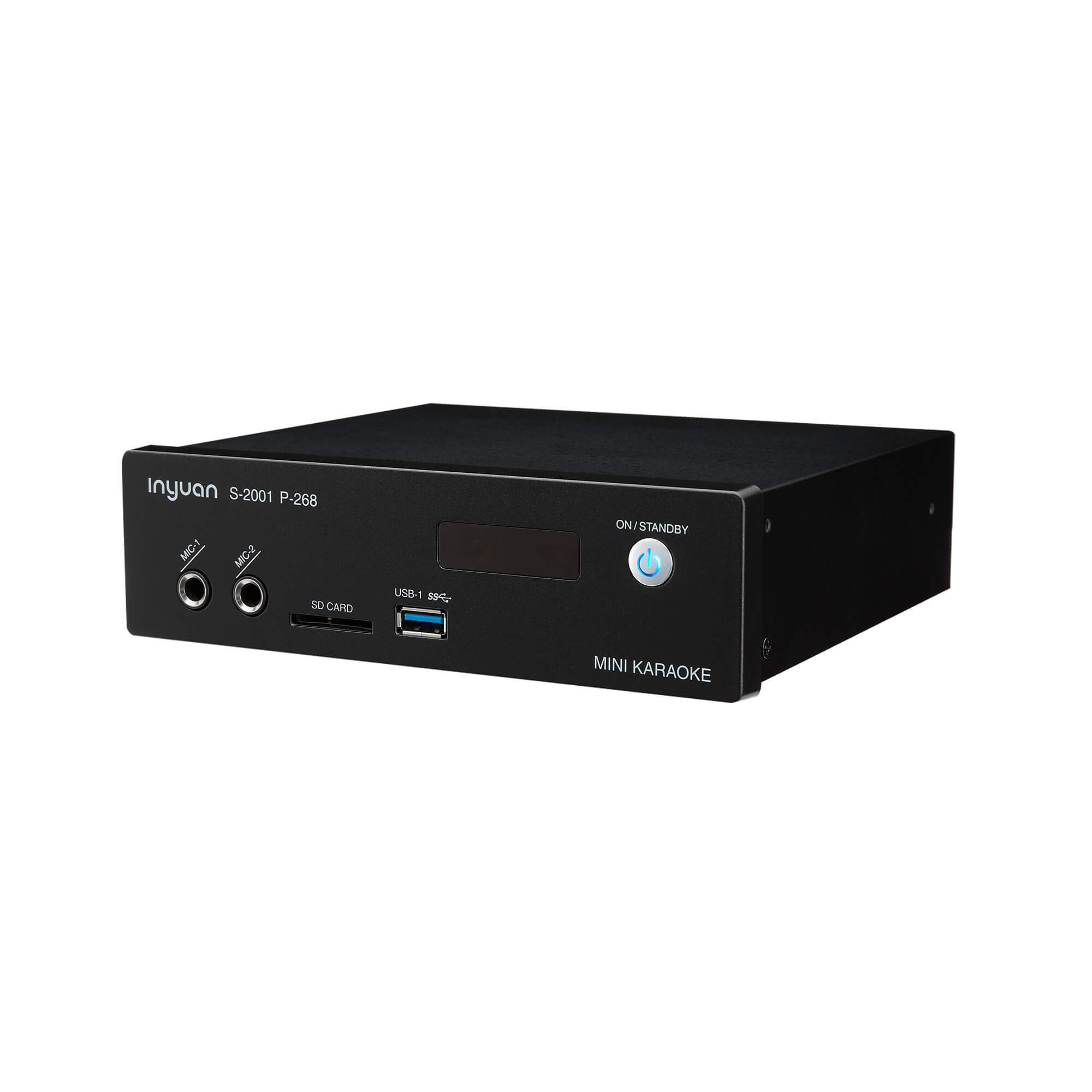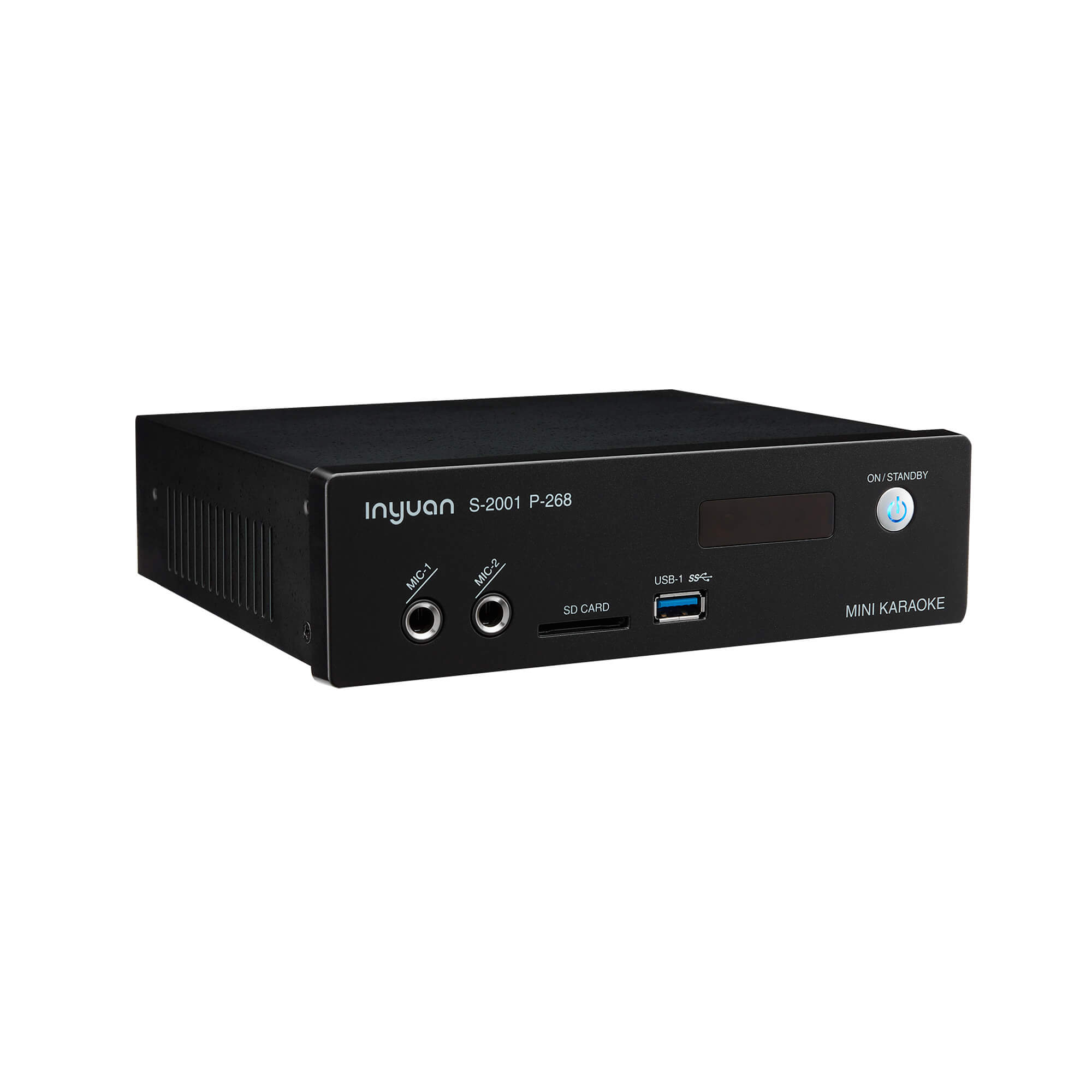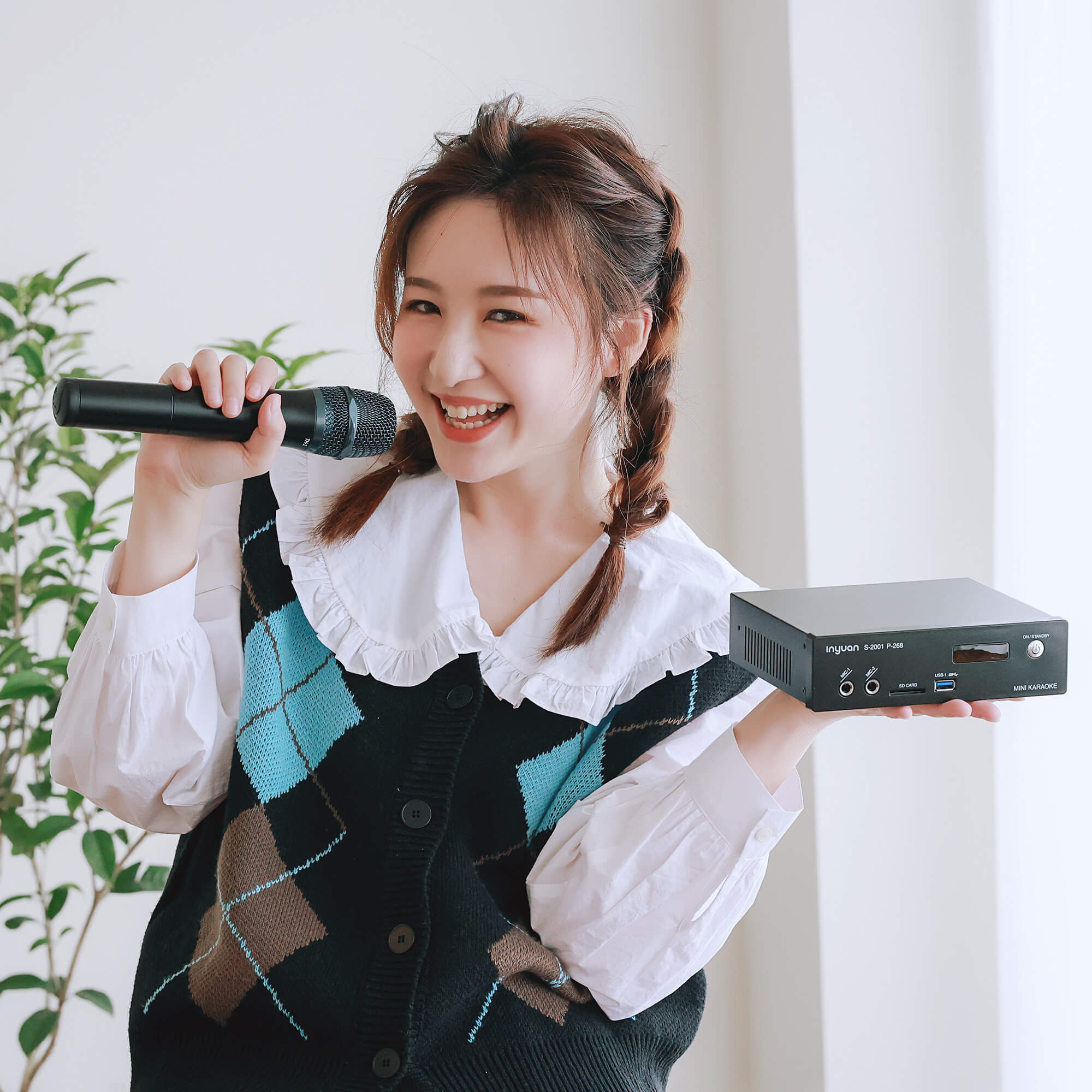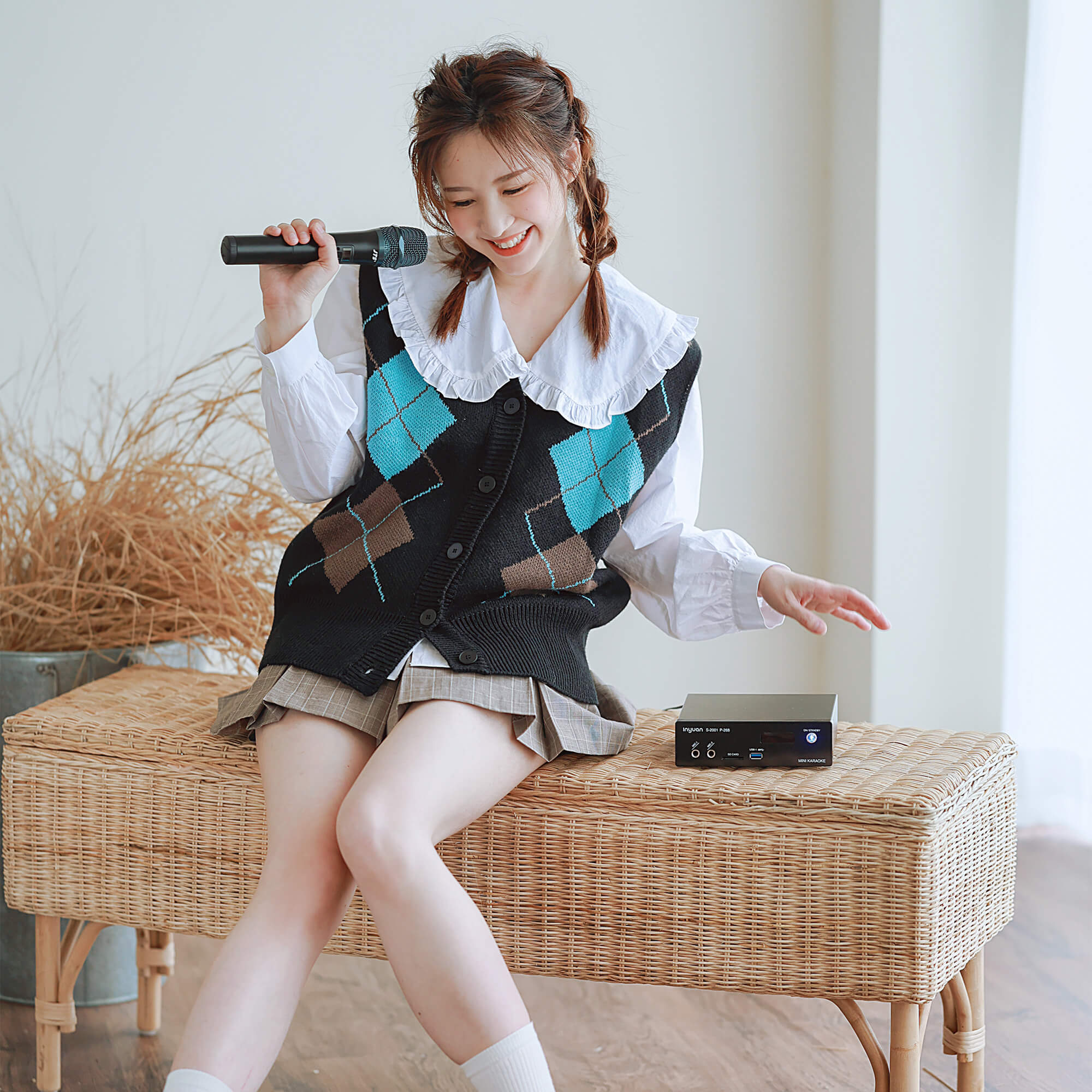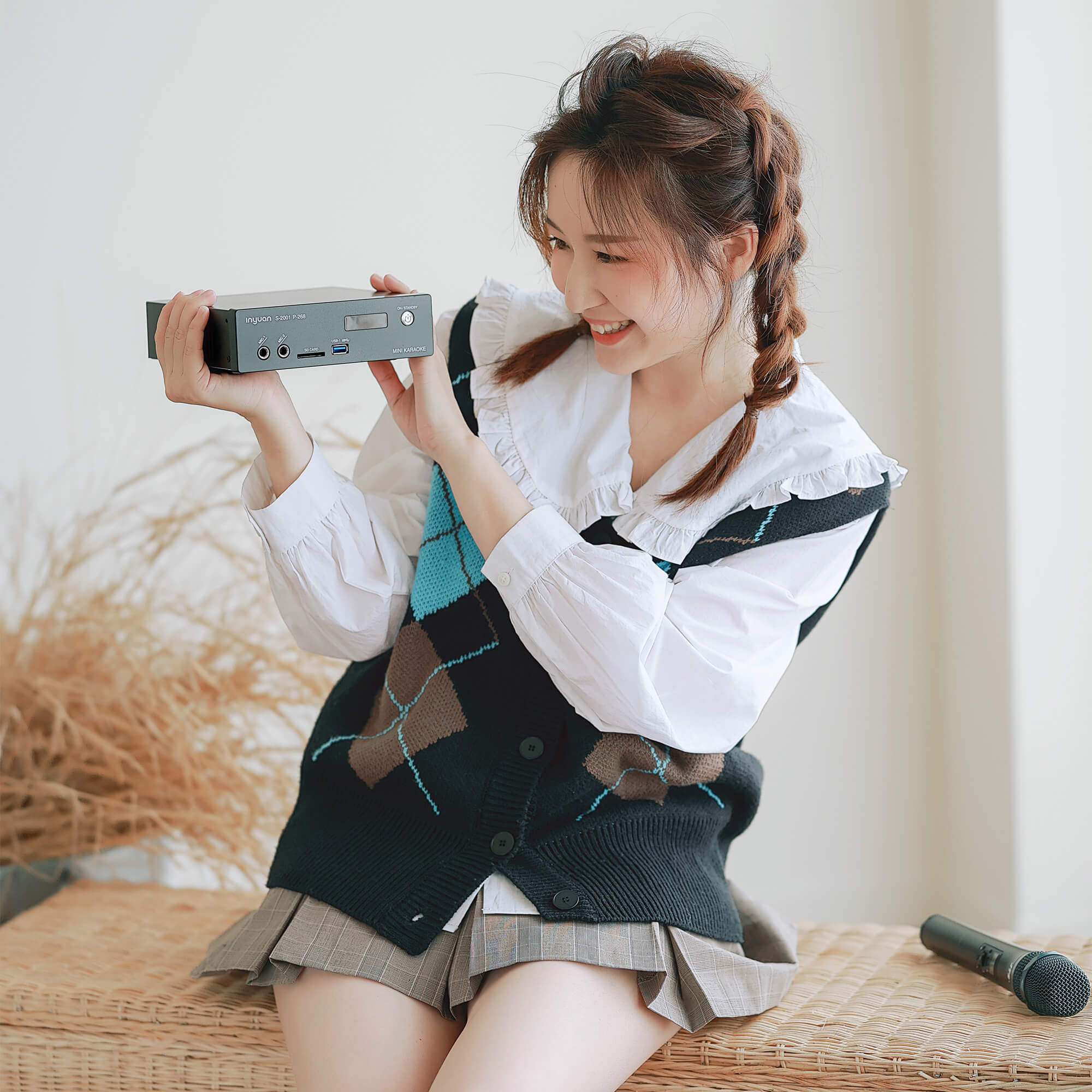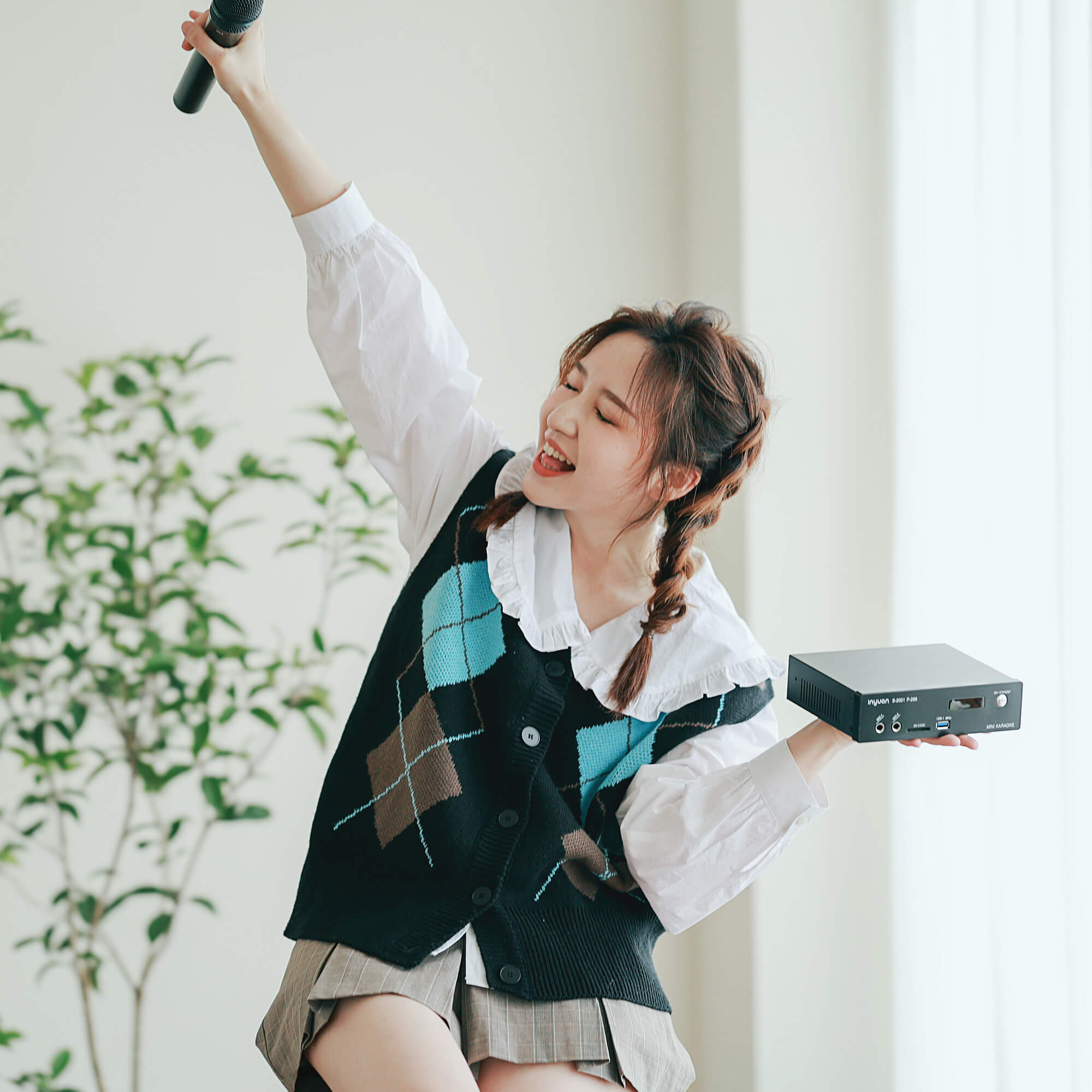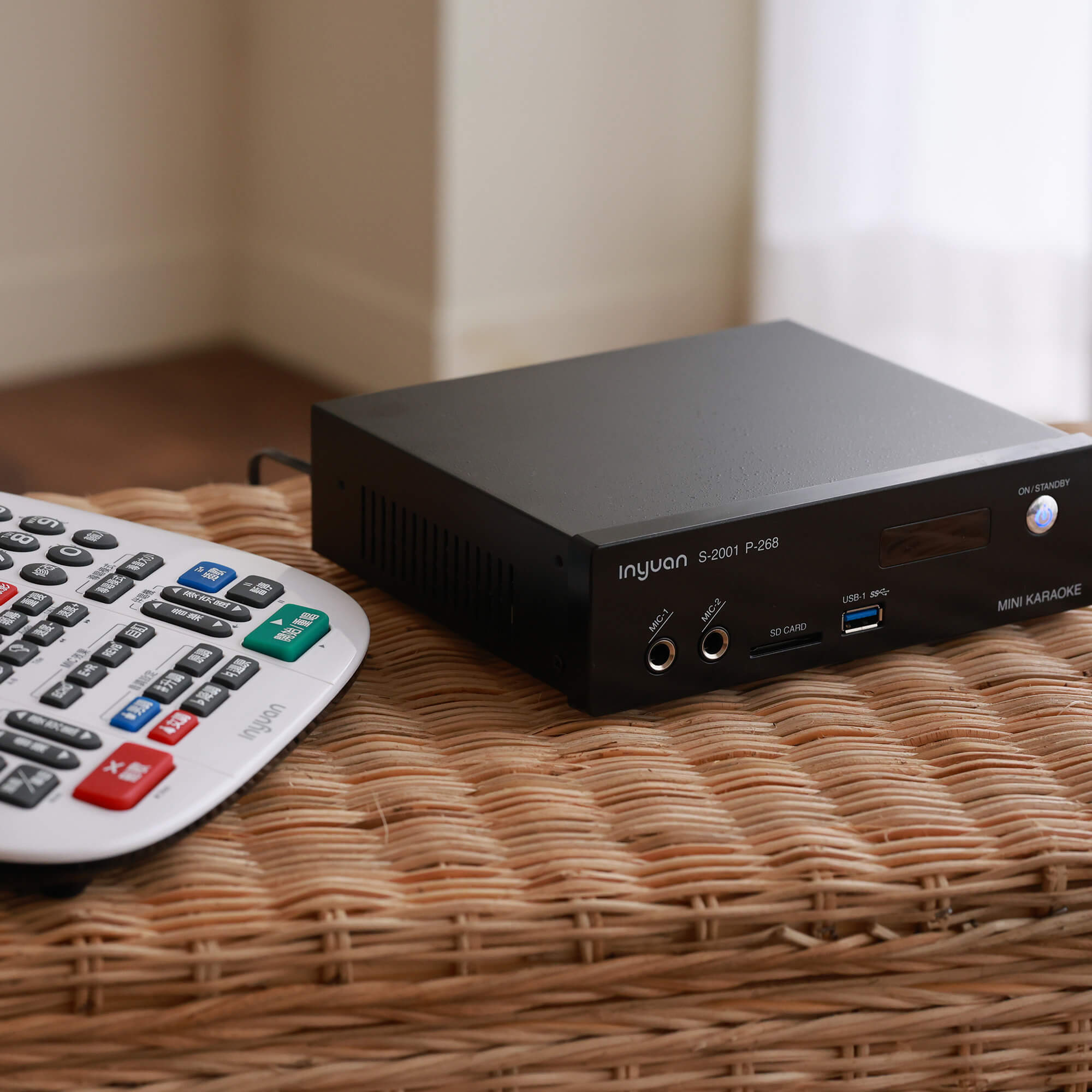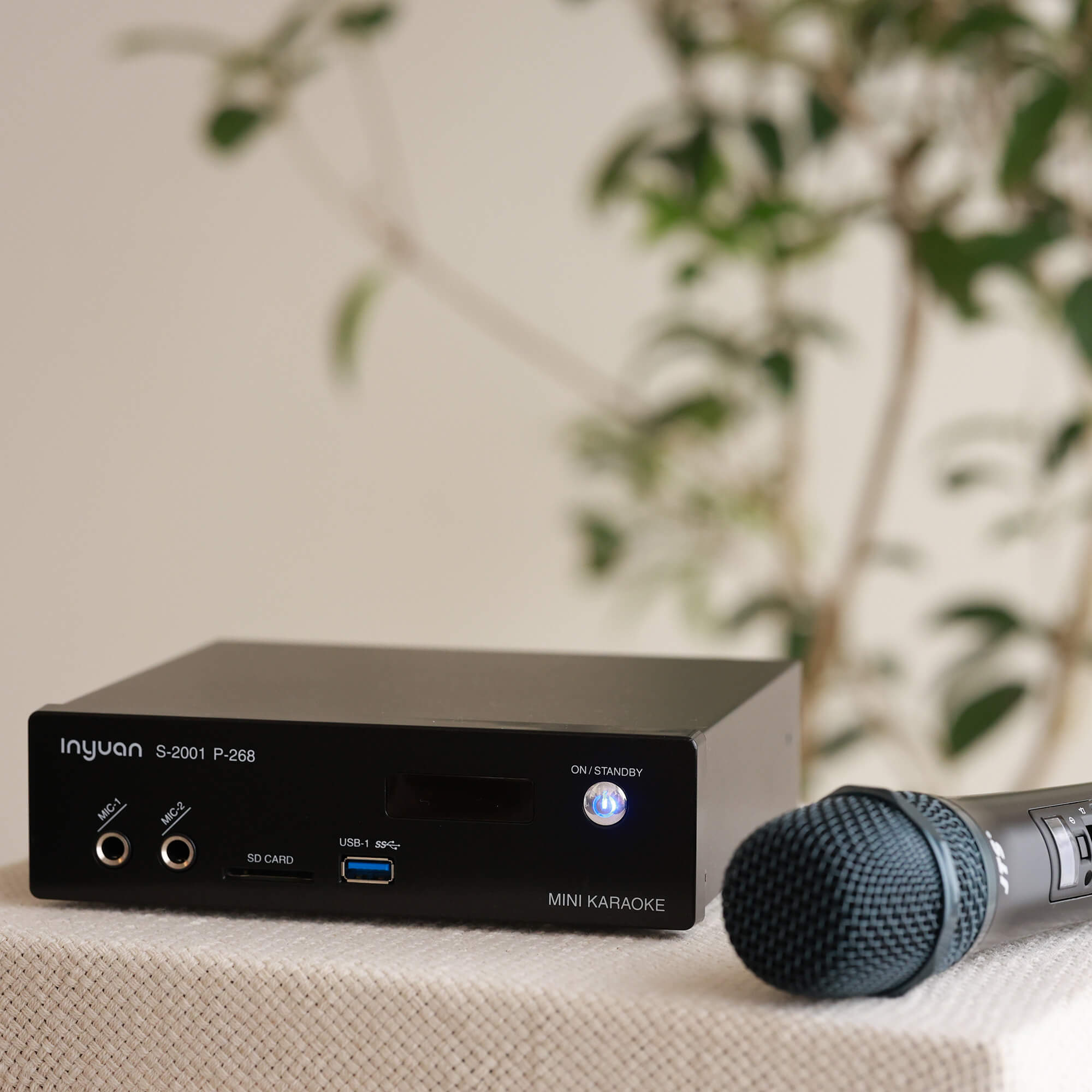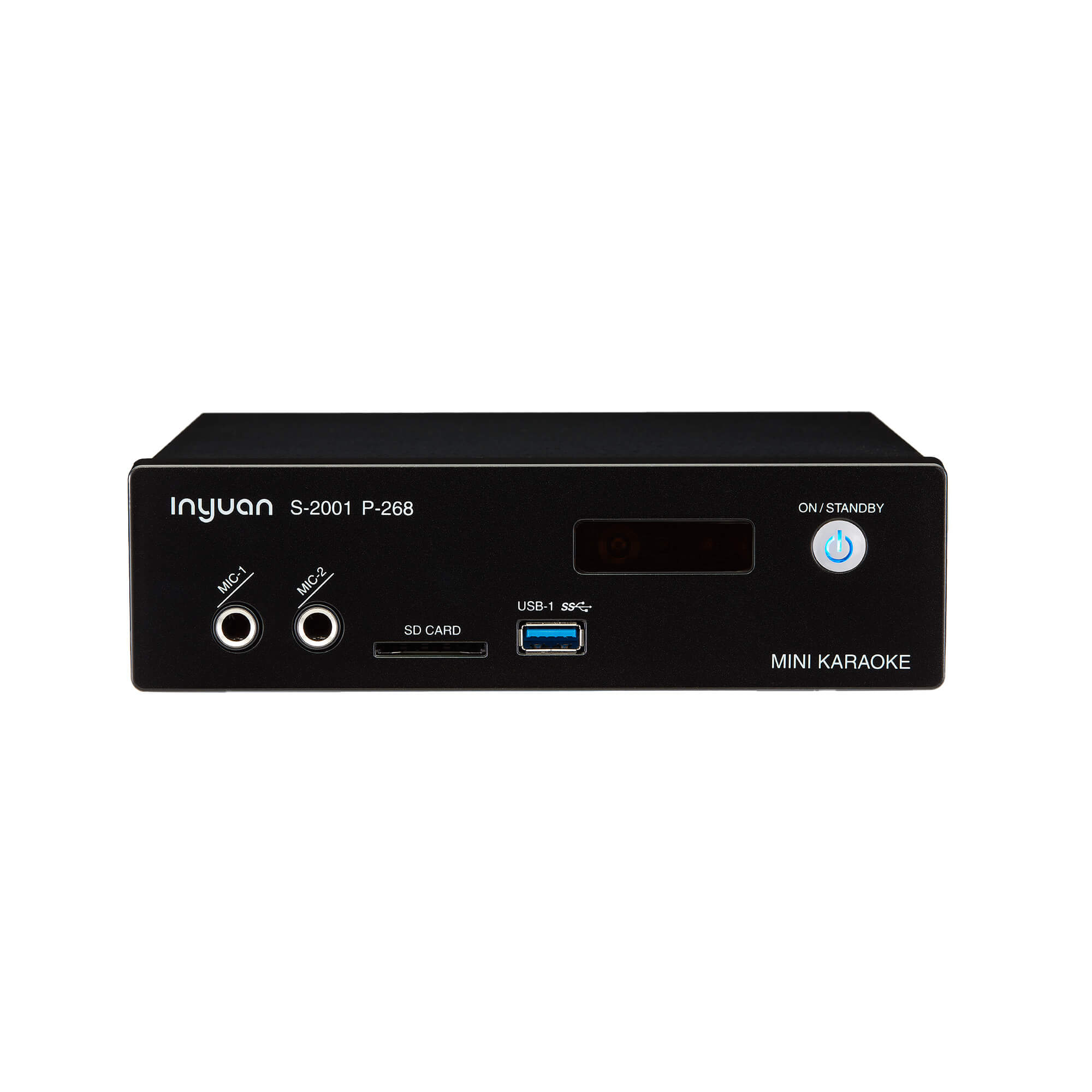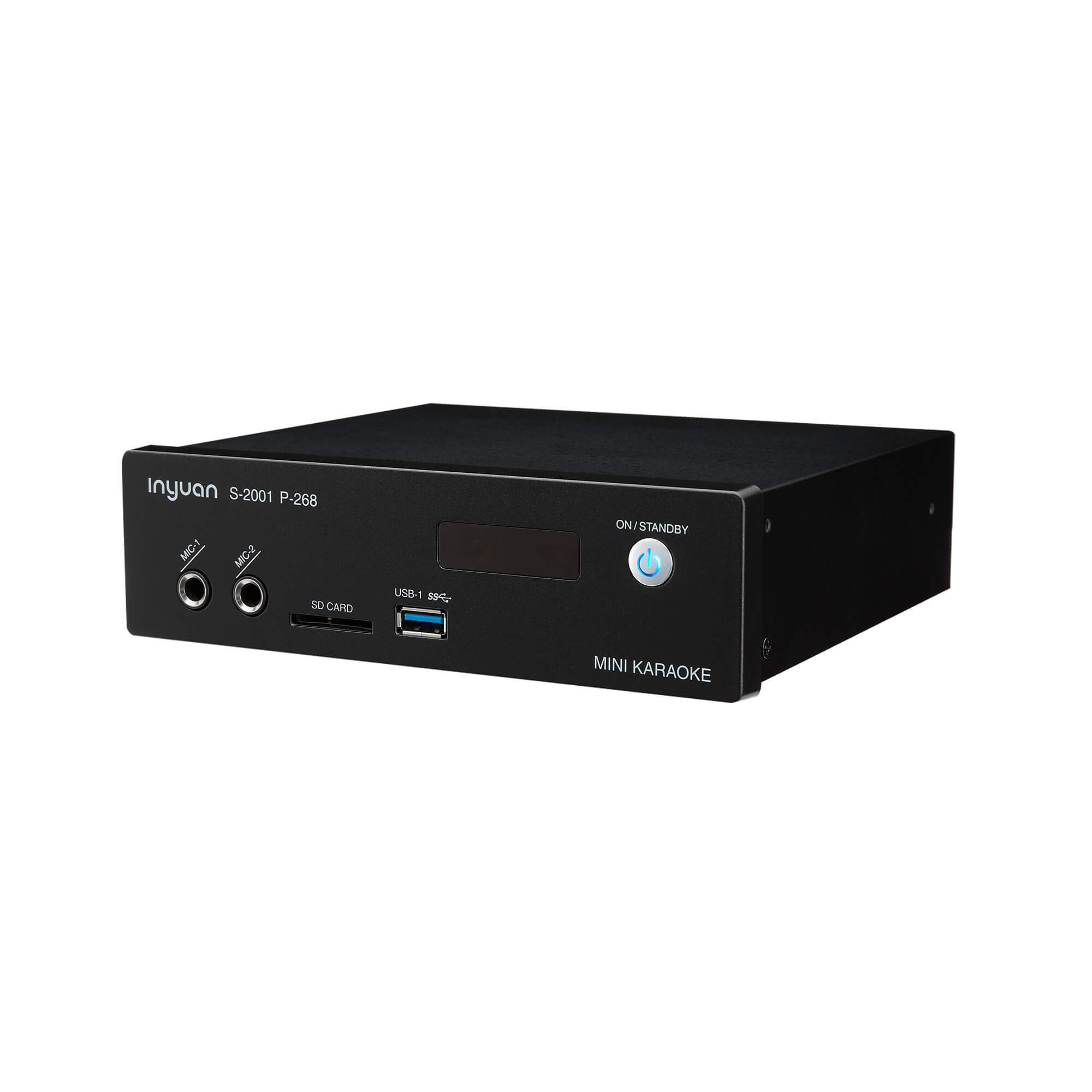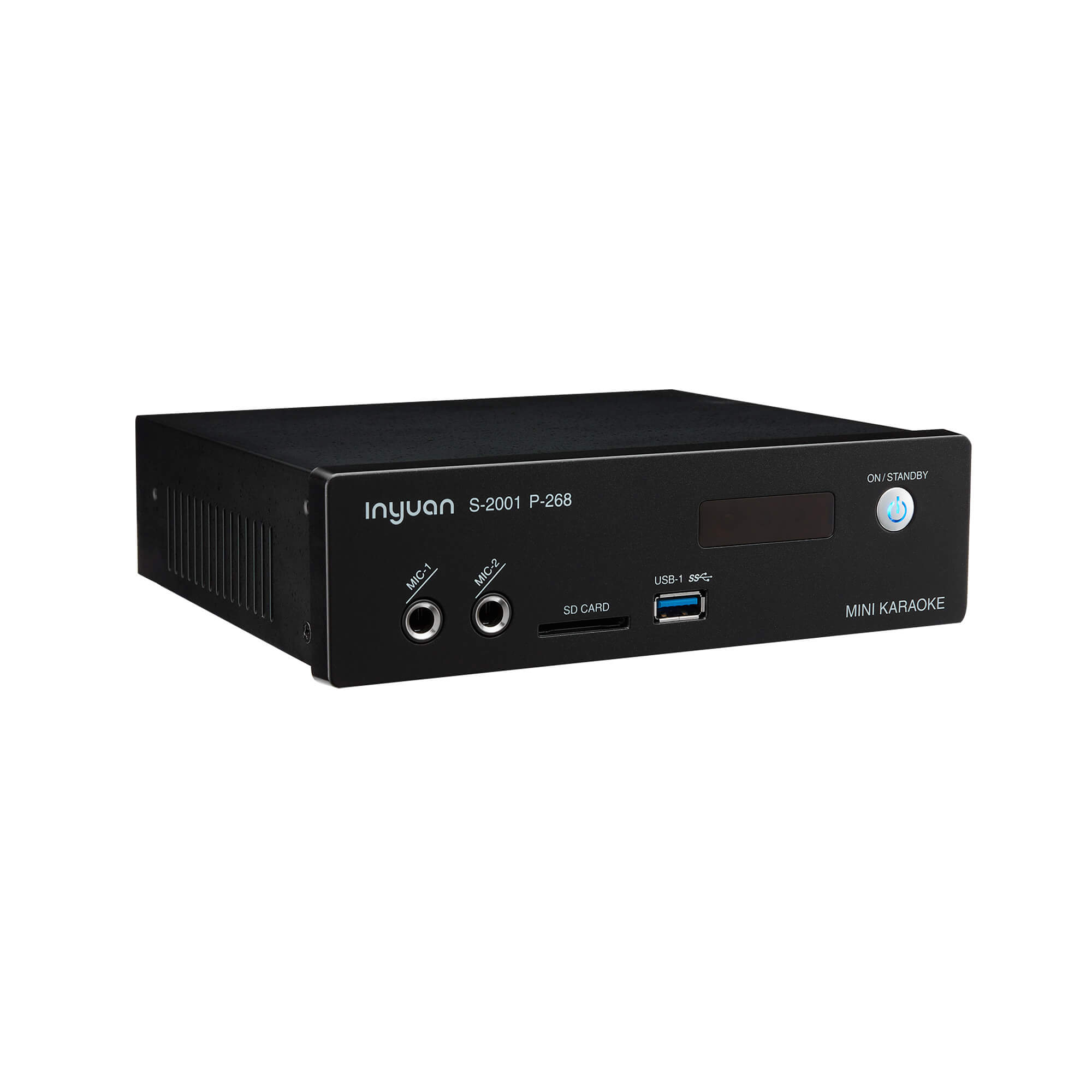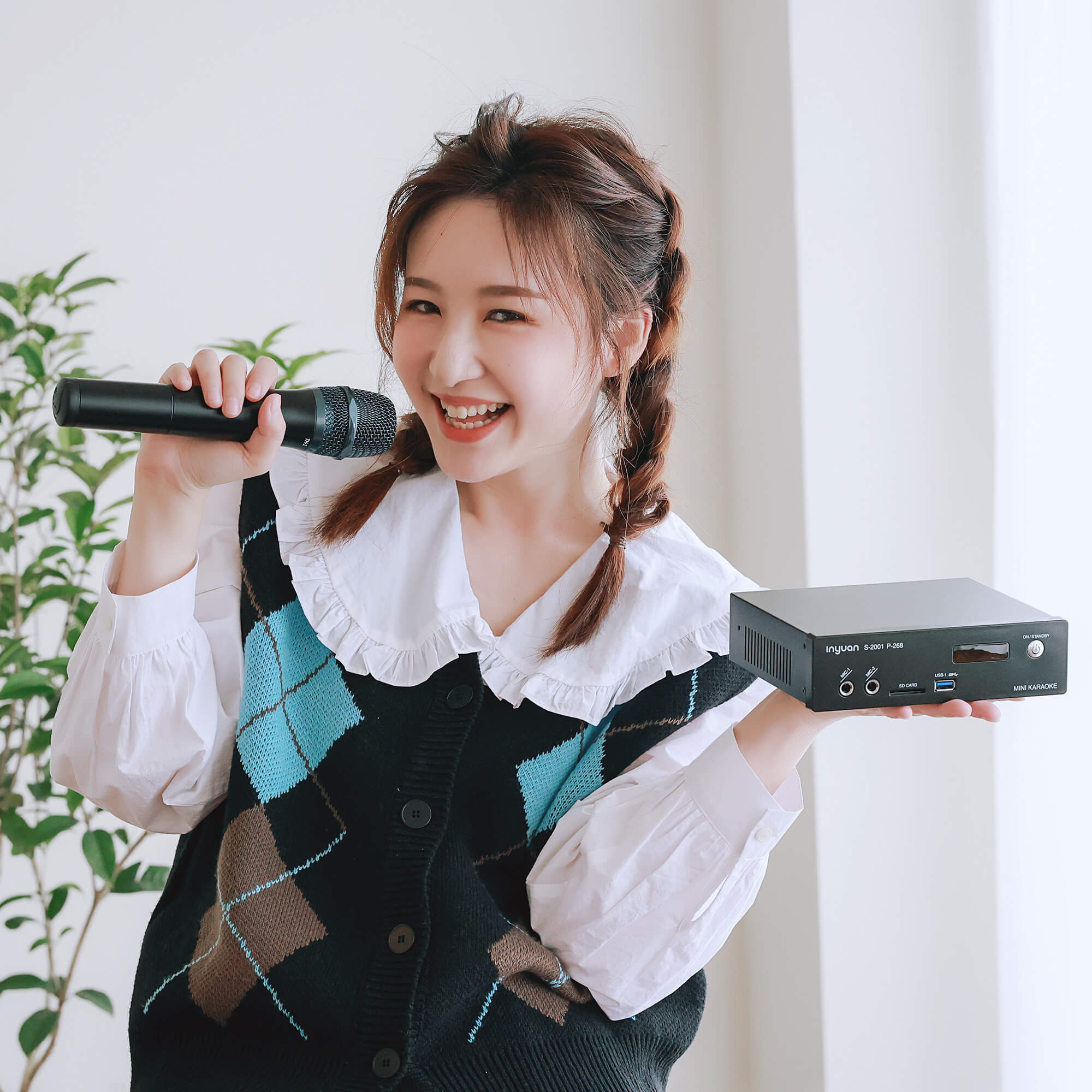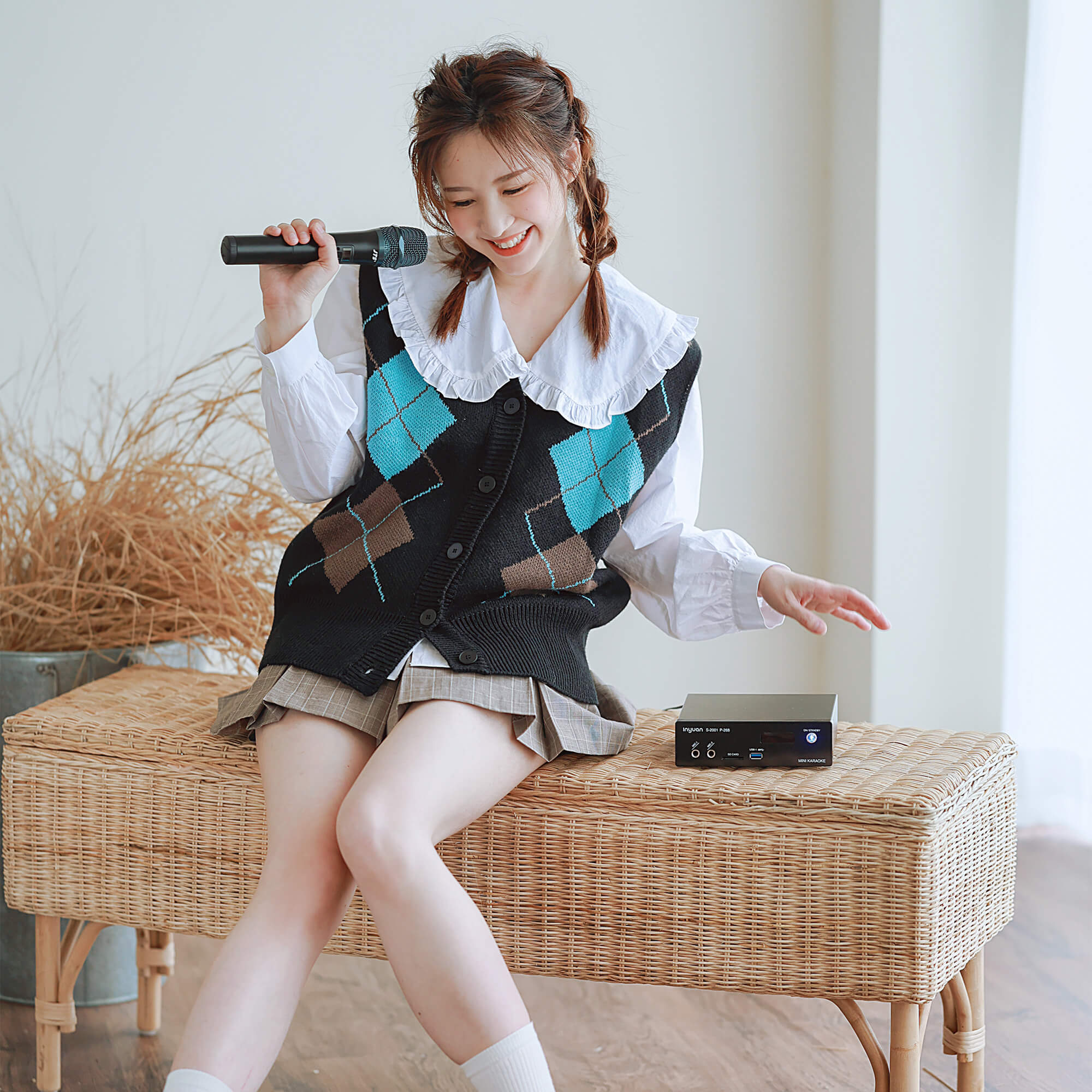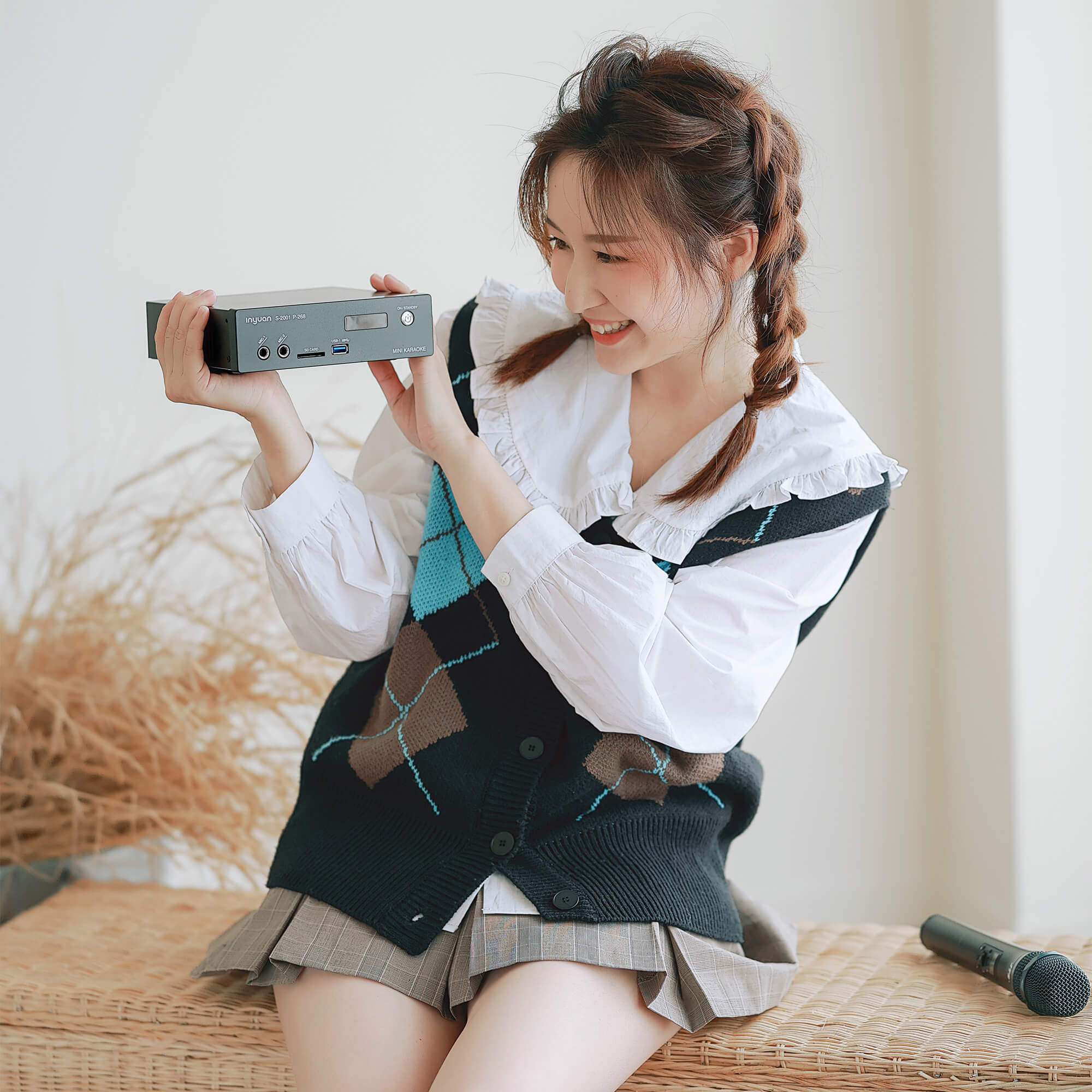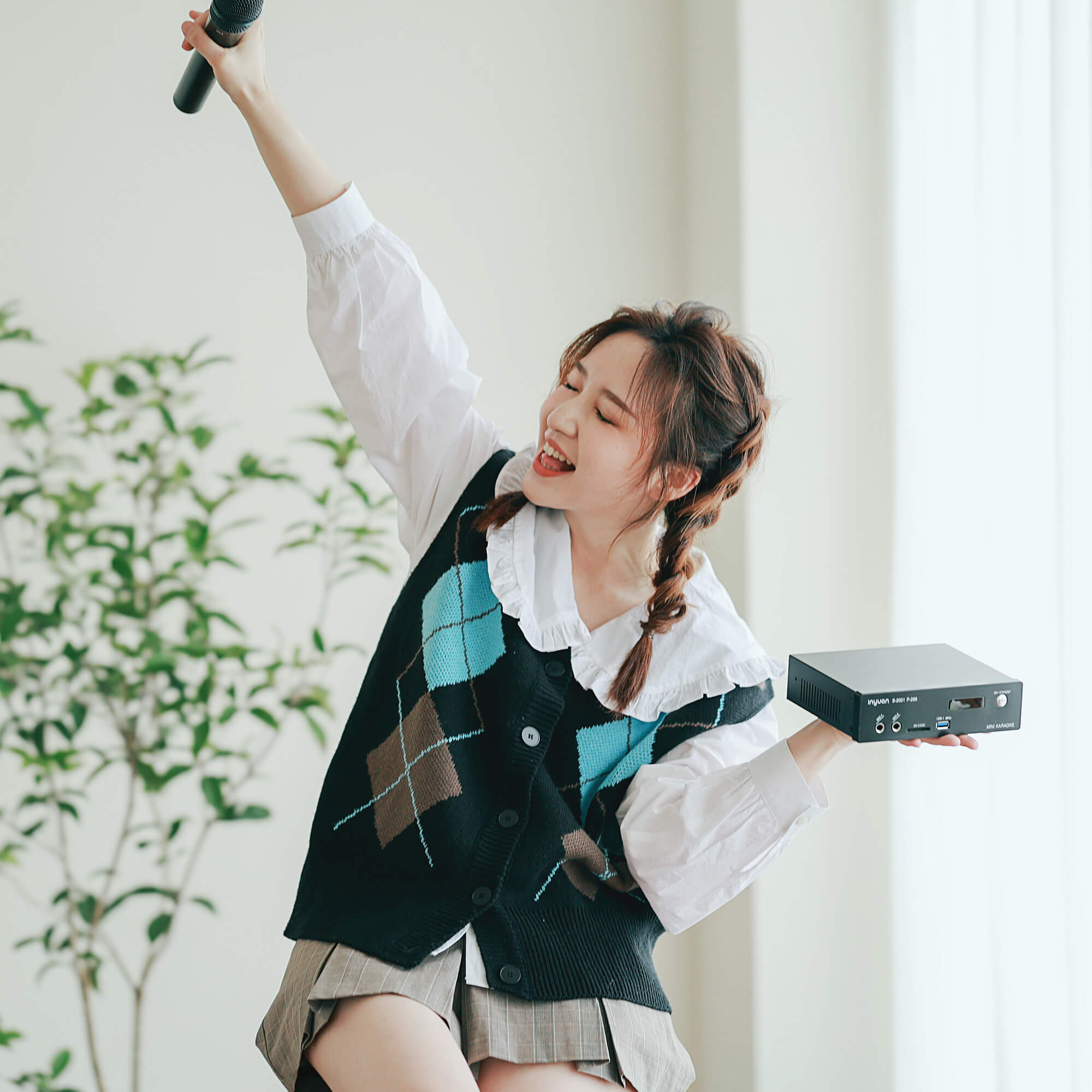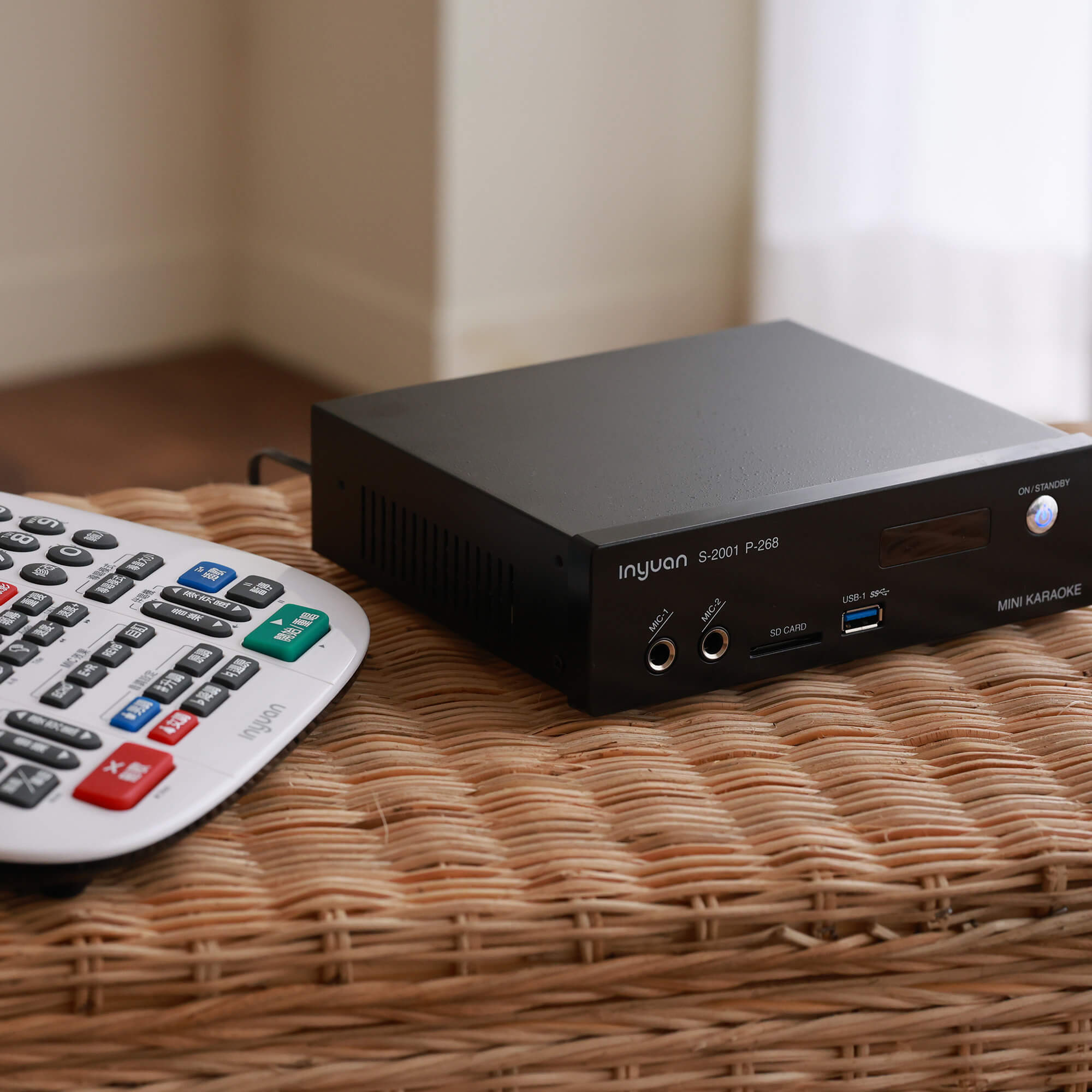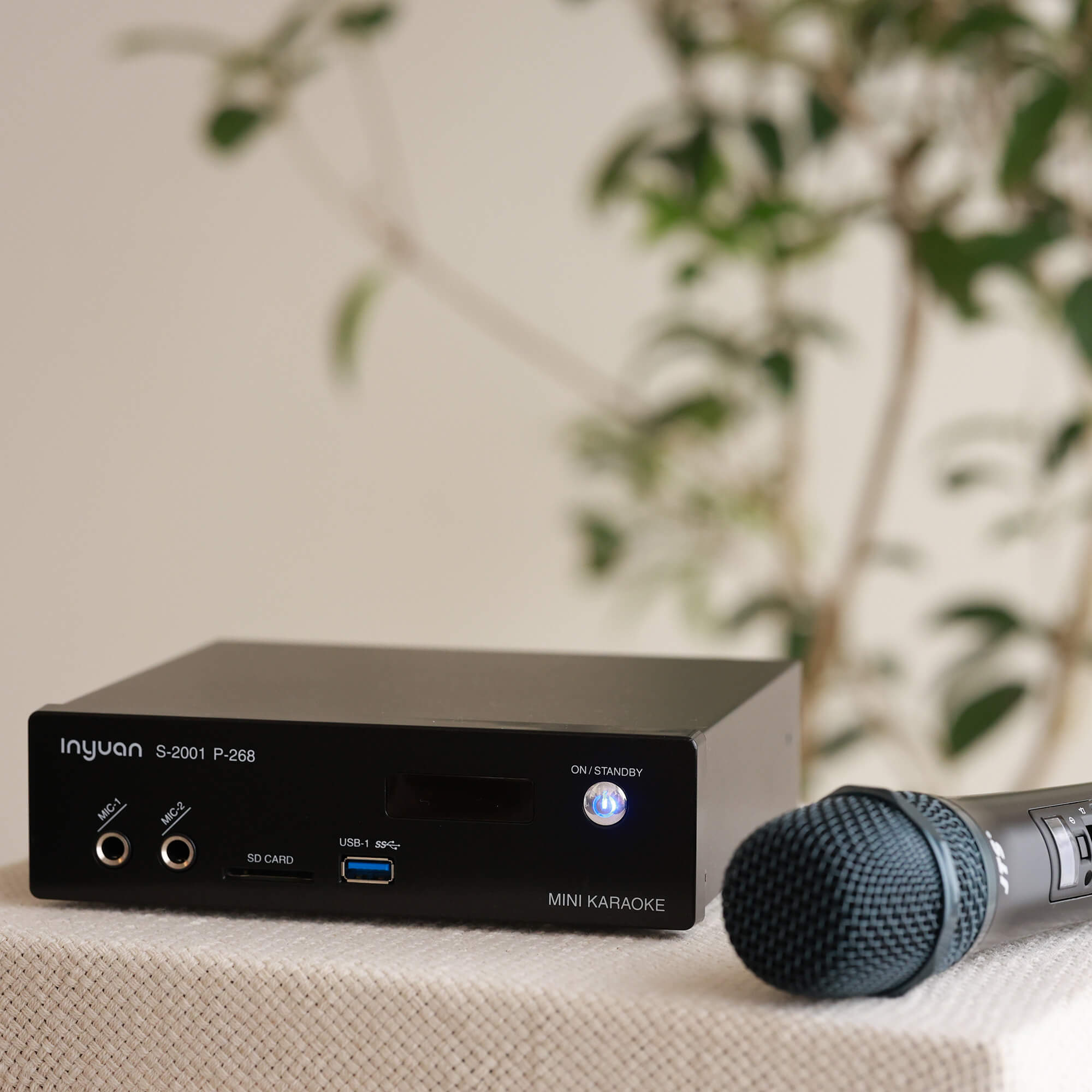 MINI & STRONG
Easily in the Palm of Your Hand.
HDMI
VSCC (Vehicle Safety Certification Center, Foundation)
BSMI (Bureau of Standards, Metrology and Inspection)

Dimensions: 182×55.5×167 mm
Weight: 1.2KG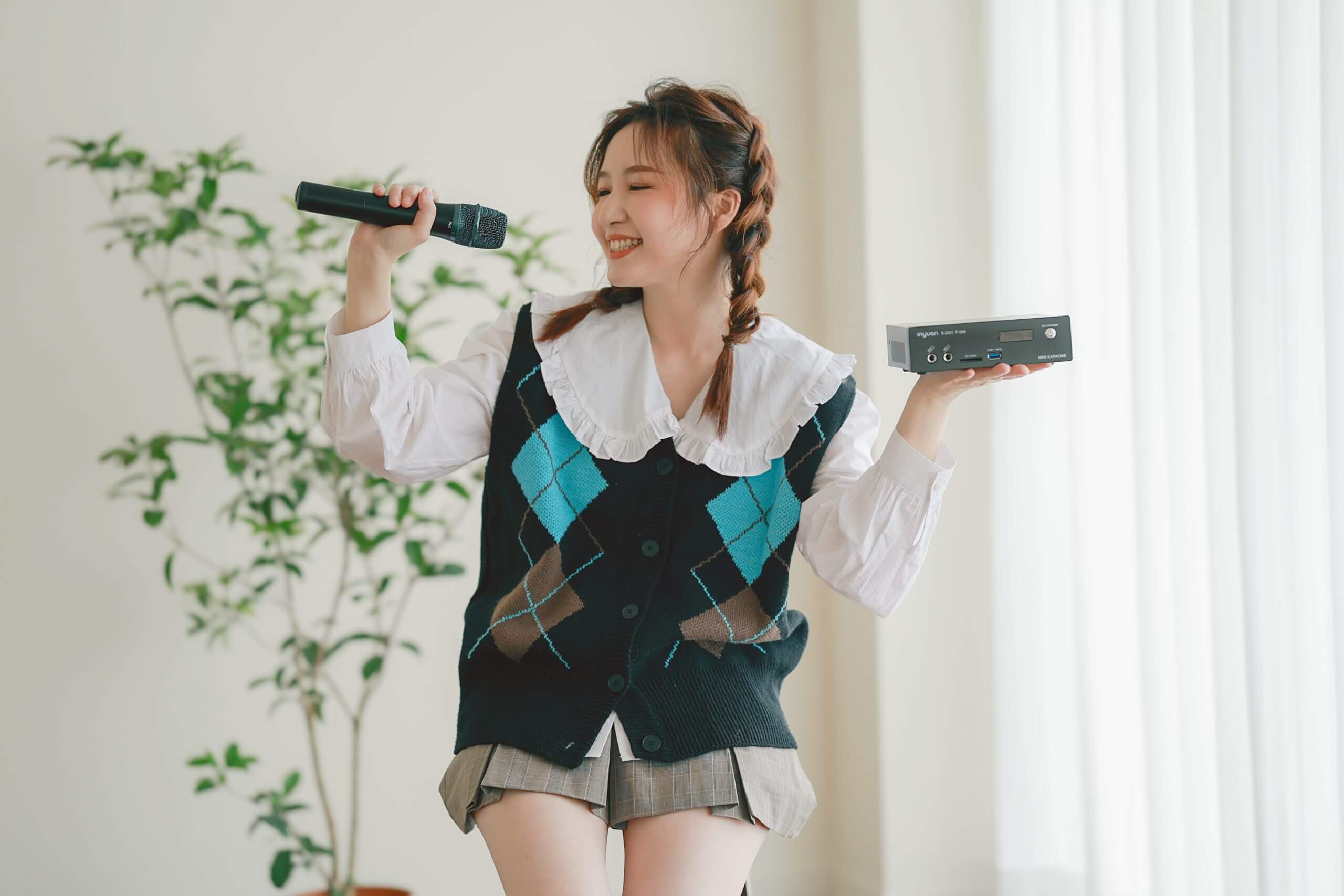 Weighing only 994g, it's suitable for those with limited space or for those who need to take it with them on the go.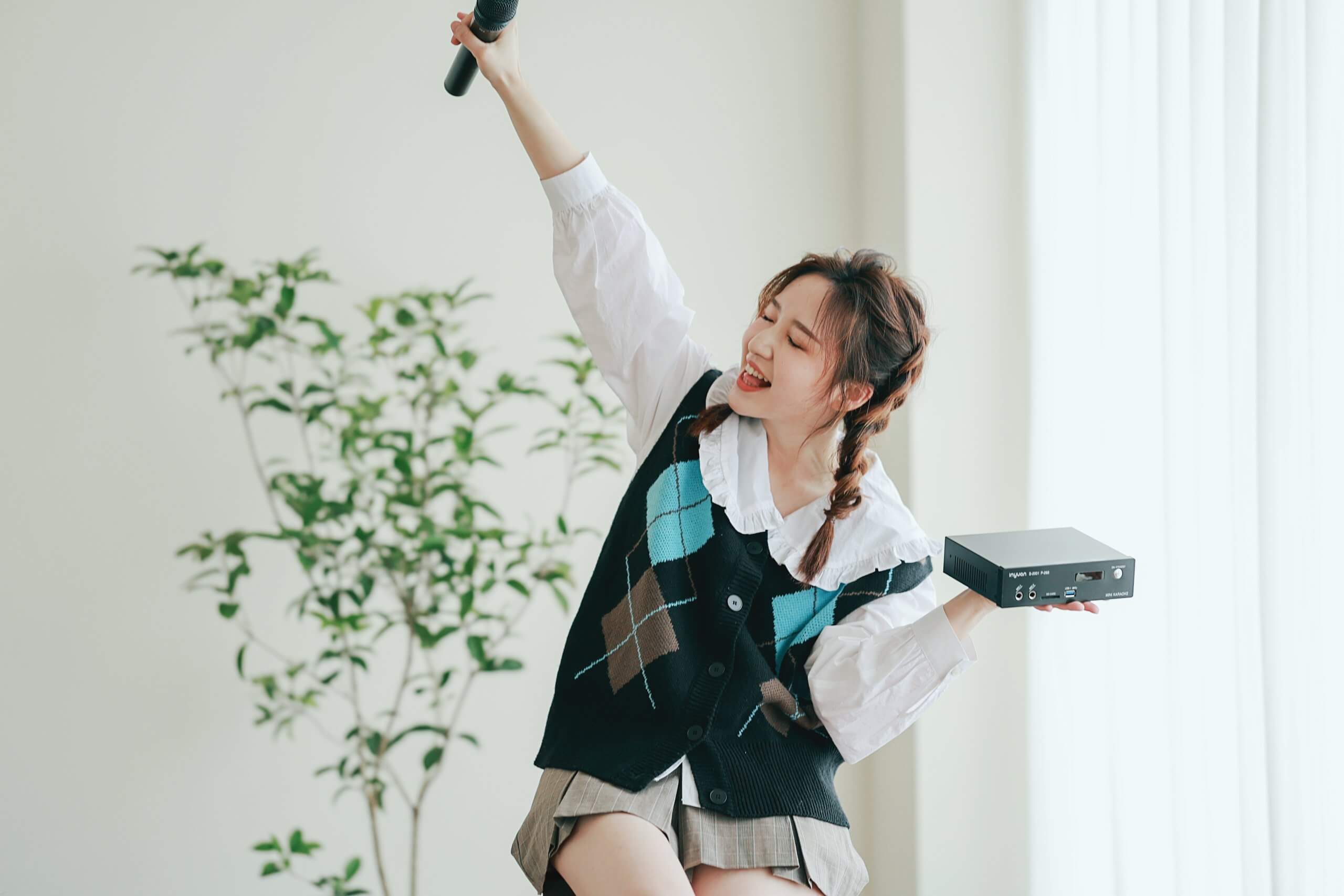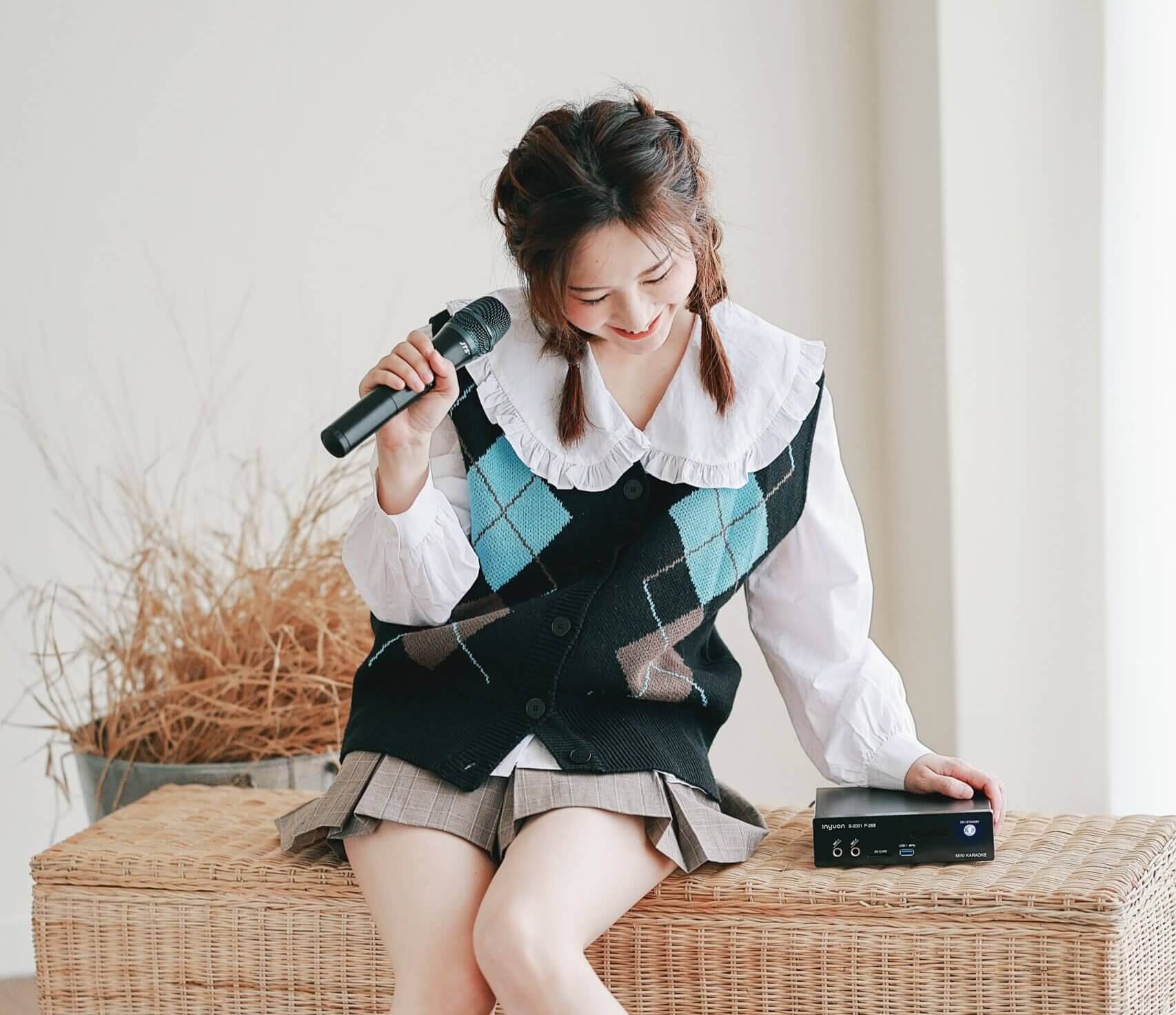 Numbered Musical Notation
Numeric notations are displayed synchronously on the karaoke screen,
helping you understand musical scales and beats clearly, thus enhancing learning efficiency.
Scan the QR Code displayed on the karaoke screen with your smartphone or tablet to access the song selection webpage instantly.
Use the INYUAN APP to scan the QR Code on the karaoke screen for automatic pairing and control.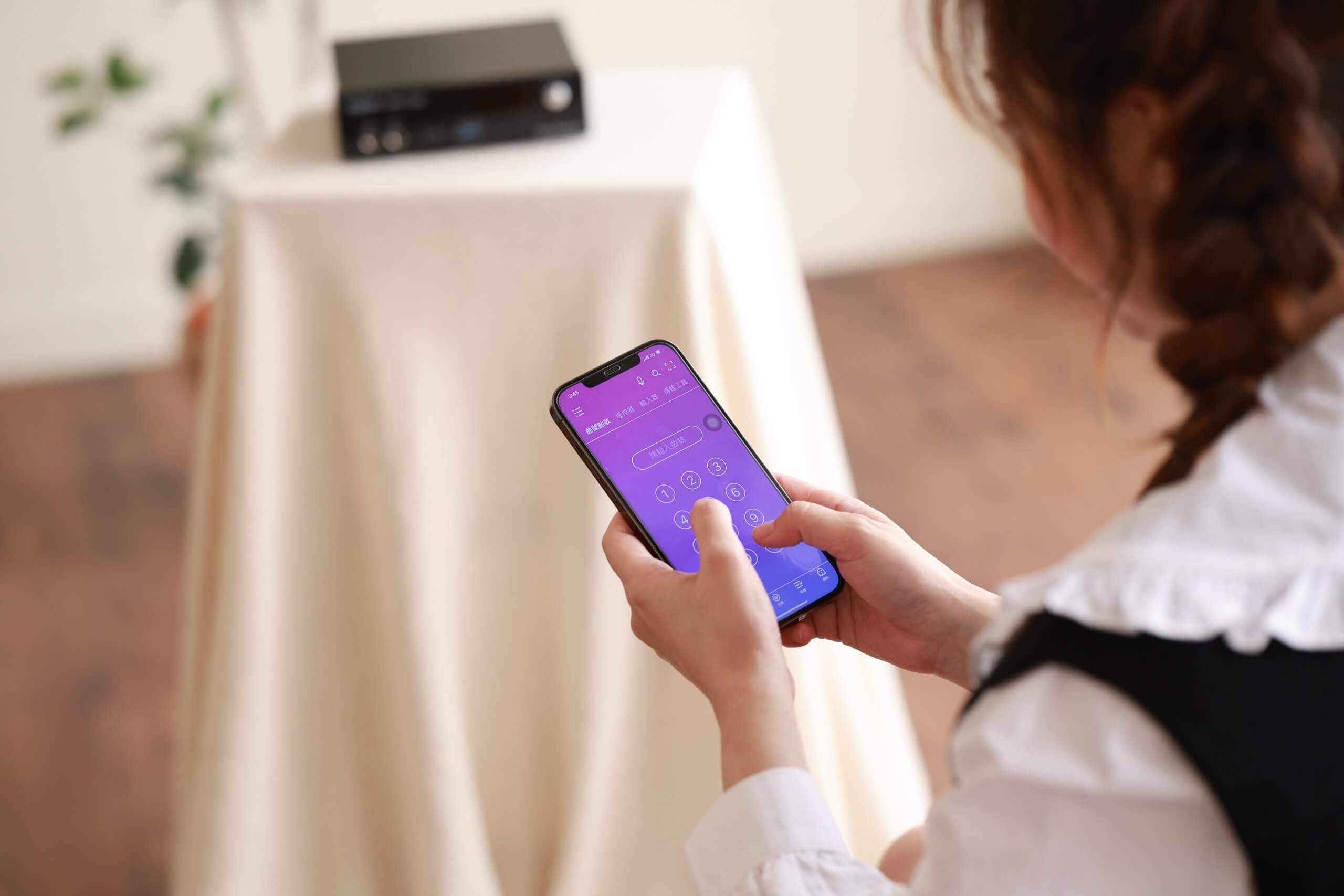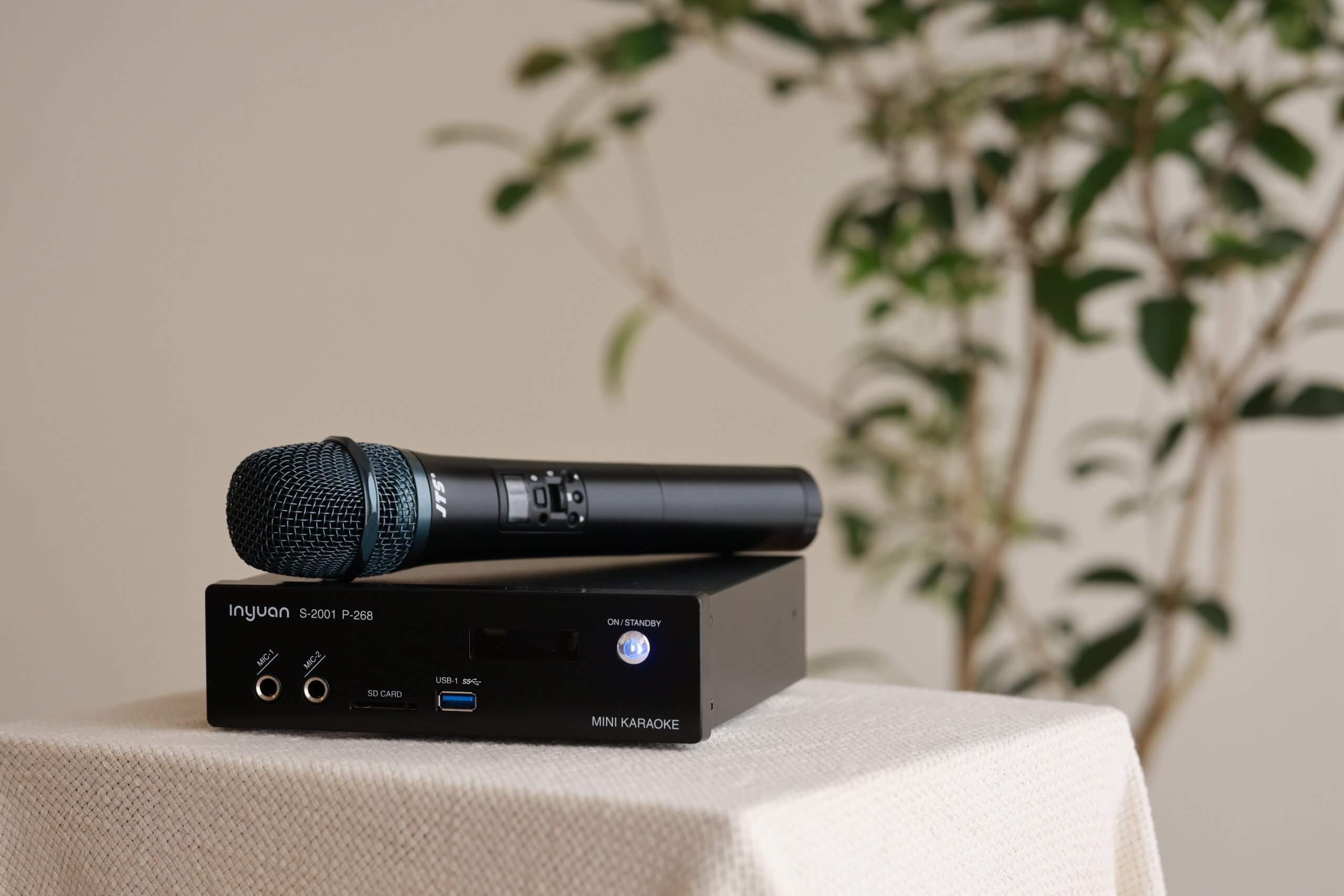 Official Cloud Song Download
Connect the karaoke machine to the internet to download monthly releases of legally licensed song collections.
This karaoke machine is VSCC certified, having passed the Electromagnetic Compatibility Test conducted by the Foundation for Vehicle Safety Certification Center (VSCC), making it suitable for use in tour buses.
Selected YouTube Songs in Karaoke Song Library,
Request YouTube songs by APP
3 Levels of Vocal-Cancel
Raise or Lower Singing Key
Save your Signing Key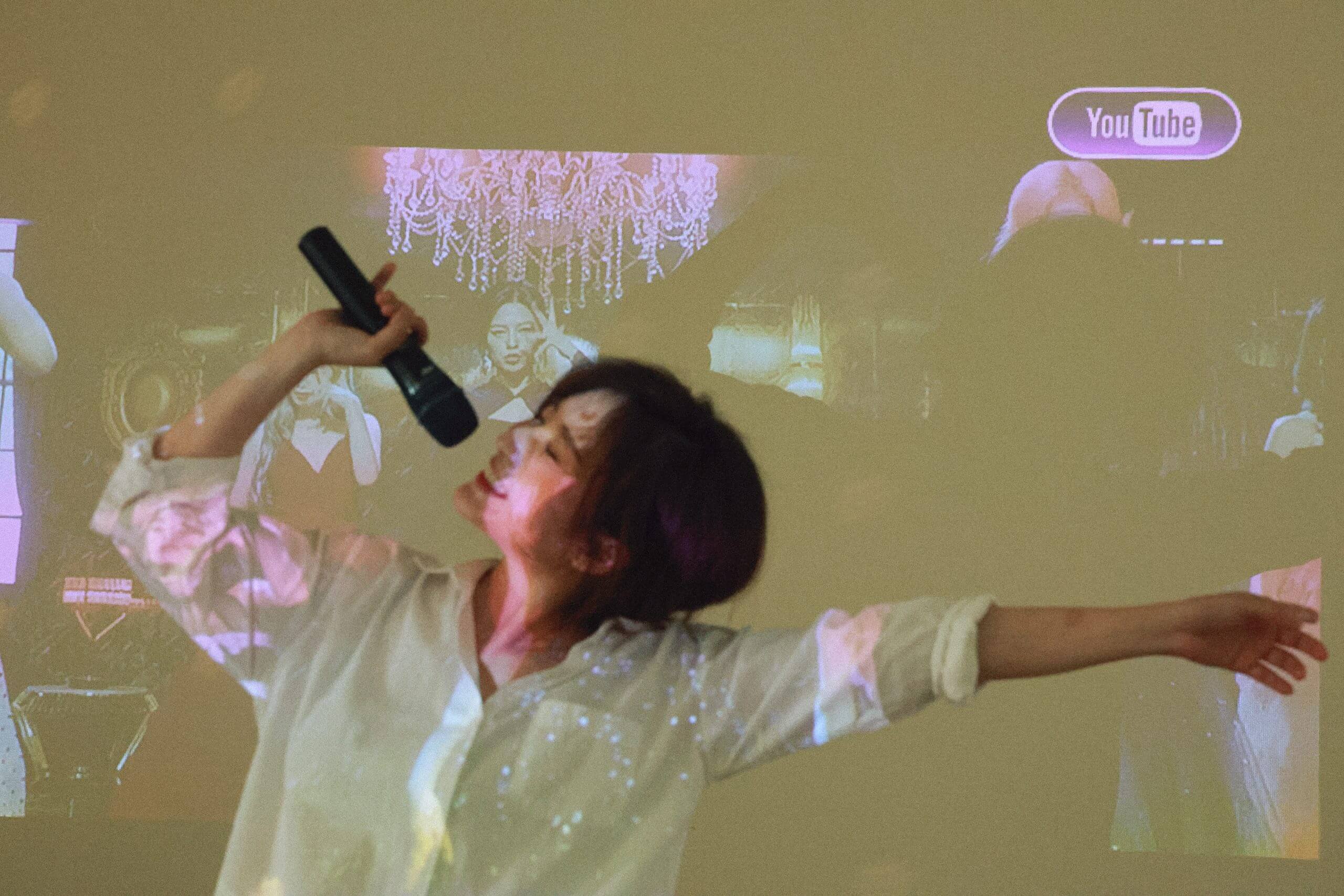 Supported Hard Disks (SATA 3.0)
Wired Network Port (GigaLAN)
1 in front and 1 at the back
External USB Wireless Adapter
Selected YouTube Songs in Karaoke Song Library, Request YouTube songs by APP, 3 Levels of Vocal-Cancel, Raise or Lower Singing Key, Save your Signing Key, Add as Favorite Songs
APP Voice Command Song Request
Numbered Musical Notation
Favorite Songs (Preset-Singing-Key)
Microphone Feedback Cancel
Real-time Vocal Cancel (L/M/S), Key +-
App: Create Your Own Stickers
Song Selection by Vocal Range
Quick Search (by Zhuyin/Hanyu Pinyin, English & Numbers)
Homemade Videos & Images as Background
Official Cloud Song Download