Storage for keyboard remote control, remote control, microphone, and other items.
★Compatible with the INYUAN keyboard remote control series.
Convenient for using apps
When using the tablet app for song selection, you can stand the tablet upright, turning it into a touch screen for easier and more convenient song selection.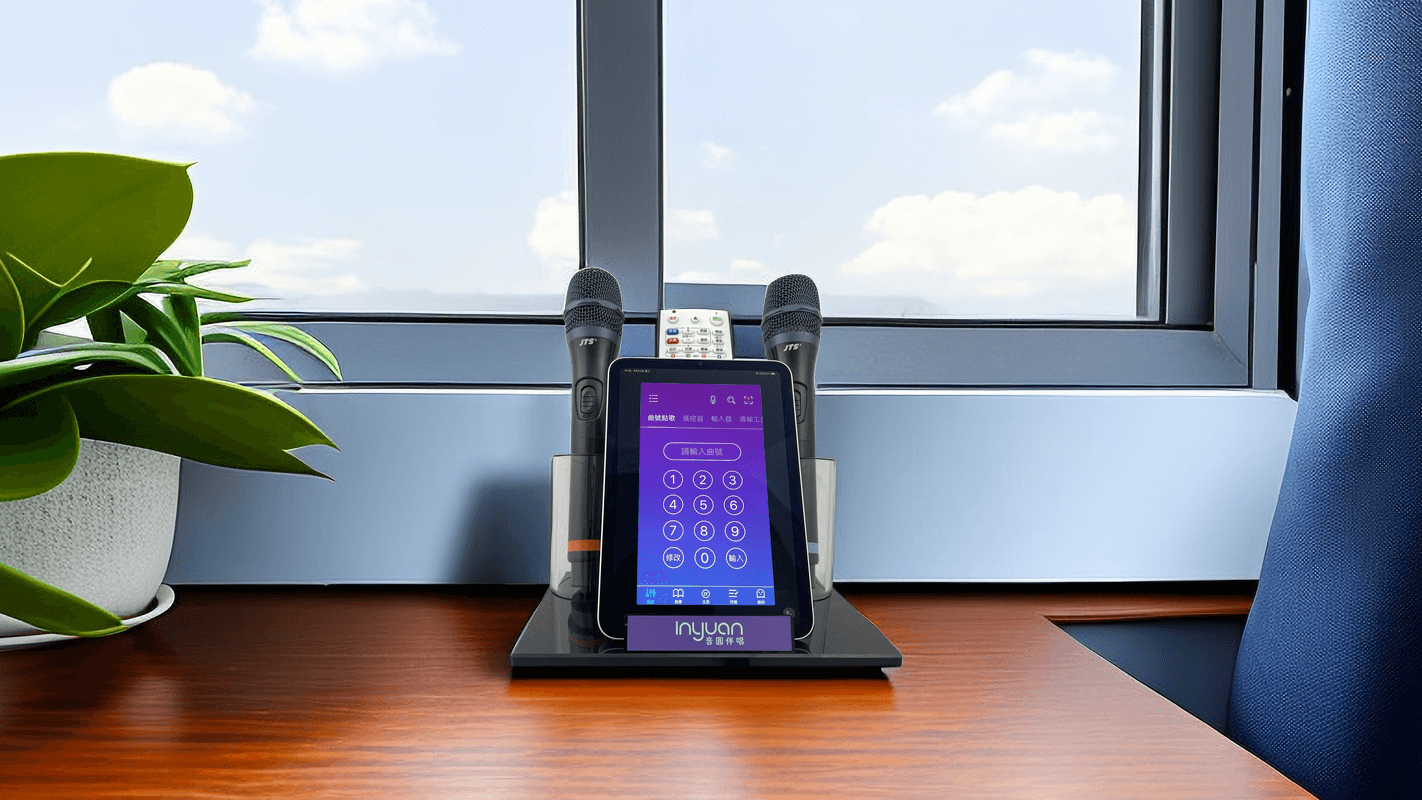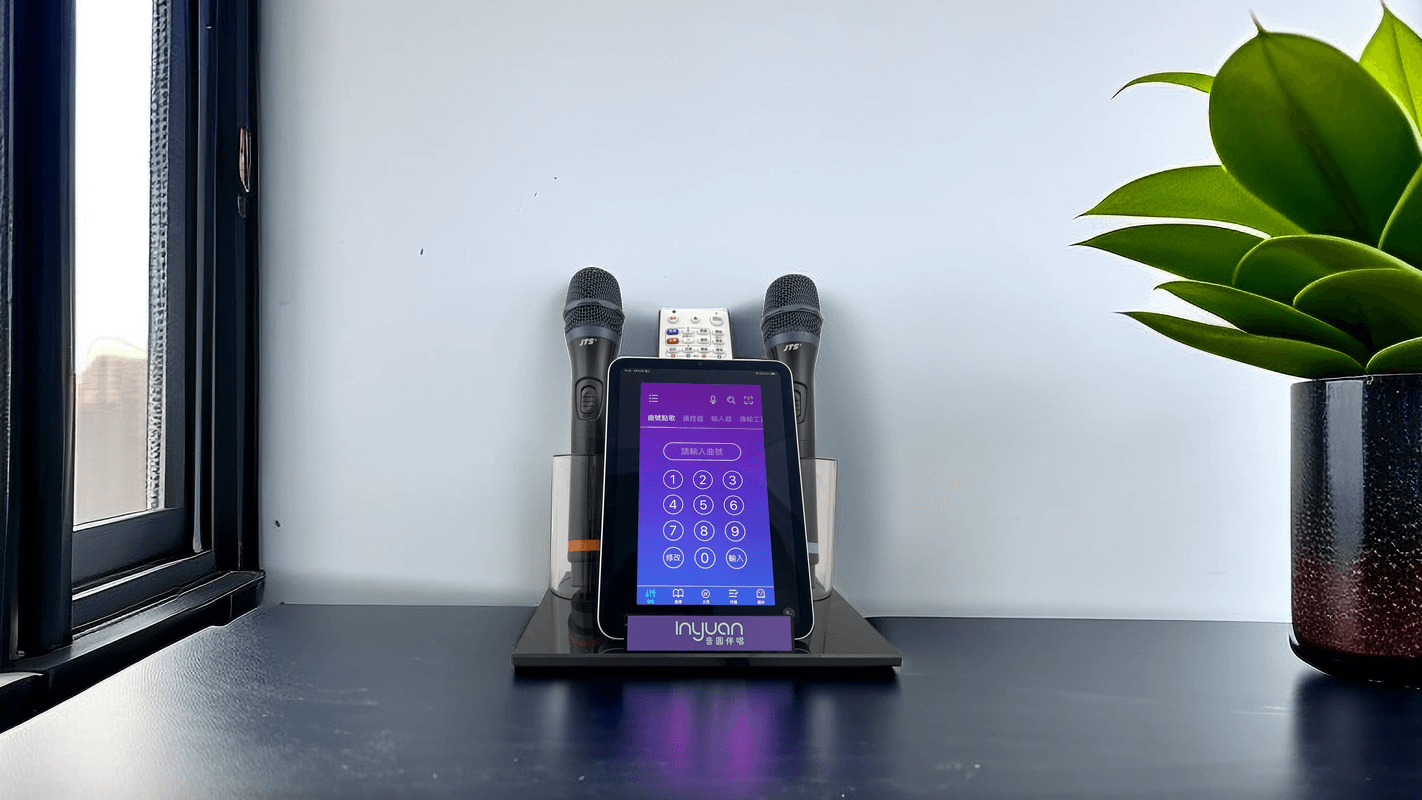 Precisely fits the grip on the back of the keyboard remote control, making it easy to pick up and place.
The microphone round tube is slightly tilted, reducing the chance of collision with the keyboard remote control.
Additionally, the inner side is rounded for added protection, preventing scratches on the microphone.